Seligor's Castle, fun for all the children of the world.
Fairy Fiona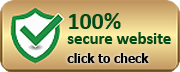 A Strange Little Fairy Tale set in the North Country of England
Once upon a time, there was a mighty baron in the North Country who was a great magician that knew everything that would come to pass. So one day, when his little boy was four years old, he looked into the Book of Fate to see what would happen to him. And to his dismay, he found that his son would wed a lowly maid that had just been born in a house under the shadow of York Minster. Now the Baron knew the father of the little girl was very, very poor, and he had five children already. So he called for his horse, and rode into York; and passed by the father's house, and saw him sitting by the door, sad and doleful. So he dismounted and went up to him and said: "What is the matter, my good man?" And the man said: "Well, your honour, the fact is, I've five children already, and now a sixth's come, a little lass, and where to get the bread from to fill their mouths, that's more than I can say."
"Don't be downhearted, my man," said the Baron. "If that's your trouble, I can help you. I'll take away the last little one, and you wont have to bother about her."
"Thank you kindly, sir," said the man; and he went in and brought out the lass and gave her to the Baron, who mounted his horse and rode away with her. And when he got by the bank of the river Ouse, he threw the little, thing into the river, and rode off to his castle.
But the little lass didn't sink; her clothes kept her up for a time, and she floated, and she floated, till she was cast ashore just in front of a fisherman's hut. There the fisherman found her, and took pity on the poor little thing and took her into his house, and she lived there till she was fifteen years old, and a fine handsome girl.
One day it happened that the Baron went out hunting with some companions along the banks of the River Ouse, and stopped at the fisherman's hut to get a drink, and the girl came out to give it to them. They all noticed her beauty, and one of them said to the Baron: "You can read fates, Baron, whom will she marry, d'ye think?"
"Oh! that's easy to guess," said the Baron; "some yokel or other. But I'll cast her horoscope. Come here girl, and tell me on what day you were born?"
"I don't know, sir," said the girl, "I was picked up just here after having been brought down by the river about fifteen years ago."
Then the Baron knew who she was, and when they went away, he rode back and said to the girl: "Hark ye, girl, I will make your fortune. Take this letter to my brother in Scarborough, and you will be settled for life." And the girl took the letter and said she would go. Now this was what he had written in the letter:
"Dear Brother,–Take the bearer and put her to death immediately.
"Yours affectionately,
"Albert."
So soon after the girl set out for Scarborough, and slept for the night at a little inn. Now that very night a band of robbers broke into the inn, and searched the girl, who had no money, and only the letter. So they opened this and read it, and thought it a shame. The captain of the robbers took a pen and paper and wrote this letter:
"Dear Brother,–Take the bearer and marry her to my son immediately.
"Yours affectionately,
"Albert."
And then he gave it to the girl, bidding her begone. So she went on to the Baron's brother at Scarborough, a noble knight, with whom the Baron's son was staying. When she gave the letter to his brother, he gave orders for the wedding to be prepared at once, and they were married that very day.
Soon after, the Baron himself came to his brother's castle, and what was his surprise to find that the very thing he had plotted against had come to pass. But he was not to be put off that way; and he took out the girl for a walk, as he said, along the cliffs. And when he got her all alone, he took her by the arms, and was going to throw her over. But she begged hard for her life. "I have not done anything," she said: "if you will only spare me, I will do whatever you wish. I will never see you or your son again till you desire it." Then the Baron took off his gold ring and threw it into the sea, saying: "Never let me see your face till you can show me that ring;" and he let her go.
The poor girl wandered on and on, till at last she came to a great noble's castle, and she asked to have some work given to her; and they made her the scullion girl of the castle, for she had been used to such work in the fisherman's hut.
Now one day, who should she see coming up to the noble's house but the Baron and his brother and his son, her husband. She didn't know what to do; but thought they would not see her in the castle kitchen. So she went back to her work with a sigh, and set to cleaning a huge big fish that was to be boiled for their dinner. And, as she was cleaning it, she saw something shine inside it, and what do you think she found? Why, there was the Baron's ring, the very one he had thrown over the cliff at Scarborough. She was right glad to see it, you may be sure. Then she cooked the fish as nicely as she could, and served it up.
Well, when the fish came on the table, the guests liked it so well that they asked the noble who cooked it. He said he didn't know, but called to his servants: "Ho, there, send up the cook that cooked that fine fish." So they went down to the kitchen and told the girl she was wanted in the hall. Then she washed and tidied herself and put the Baron's gold ring on her thumb and went up into the hall.
When the banqueters saw such a young and beautiful cook they were surprised. But the Baron was in a tower of a temper, and started up as if he would do her some violence. So the girl went up to him with her hand before her with the ring on it; and she put it down before him on the table. Then at last the Baron saw that no one could fight against Fate, and he handed her to a seat and announced to all the company that this was his son's true wife; and he took her and his son home to his castle; and they all lived as happy as could be ever afterwards.
Joseph Jacobs

Born In




August 29, 1854




Australia

Died In




January 30, 1916 (aged 61)




United States

Occupation:

Folklorist

, critic, historian
http://www.authorama.com/

T

he Fairies
A poem by William Allingham
Up the airy mountain
     Down the rushy glen,
We daren't go a-hunting,
     For fear of little men;
Wee folk, good folk,
     Trooping all together;
Green jacket, red cap,
     And white owl's feather.
Down along the rocky shore
     Some make their home,
They live on crispy pancakes
     Of yellow tide-foam;
Some in the reeds
     Of the black mountain-lake,
With frogs for their watch-dogs,
     All night awake.
High on the hill-top
     The old King sits;
He is now so old and gray
     He's nigh lost his wits.
With a bridge of white mist
     Columbkill he crosses,
On his stately journeys
     From Slieveleague to Rosses;
Or going up with music,
     On cold starry nights,
To sup with the Queen,
     Of the gay Northern Lights.
They stole little Bridget
     For seven years long;
When she came down again
     Her friends were all gone.
They took her lightly back
     Between the night and morrow;
They thought she was fast asleep,
     But she was dead with sorrow.
They have kept her ever since
     Deep within the lake,
On a bed of flag leaves,
     Watching till she wake.
By the craggy hill-side,
     Through the mosses bare,
They have planted thorn trees
     For pleasure here and there.
Is any man so daring
     As dig them up in spite?
He shall find the thornies set
     In his bed at night.
Up the airy mountain
     Down the rushy glen,
We daren't go a-hunting,
     For fear of little men;
Wee folk, good folk,
     Trooping all together;
Green jacket, red cap,
     And white owl's feather.
Biography William Allingham
  Born in Ballyshannon, Co.Donegal, where he was in the Customs Service,   Allingham published his first book of poems in 1850. He visited London in 1847, and in 1851 began a lifelong friendship with Tennyson, the star of the Diary ­ Tennyson talking and walking, airing his prejudices, reading his poems. Browning and Carlyle in London feature prominently, and Leigh Hunt, Thackeray, Emerson, George Eliot, William Morris, the Rossettis,
Patmore, William Barnes, Froude, Palgrave, Burne-Jones, Turgenev are other dramatis personae of a diary covering nearly half a century.
  Allingham's poem The Fairies, ­ Up the airy mountain, Down the rushy glen... ­ continues to be widely known and loved, whilst his verse-novel Laurence Bloomfield in Ireland was admired, not least by Turgenev.
He died in Hamps

t

ead, London, in 1889; his urn lies buried in

t

he churchyard a

t

Ballyshannon
 FAIRY STORIES

Share
Fiona Flies Into Danger.
Part One

.
Strange Washing
Here is a story about a tooth fairy. She is called Fiona and she
has
quite a few  tales  to tell about her travels around Fingles Wood.
Maybe you can tell me who else lives in Fingles Wood?
When you have finished reading the story you might be able to tell me how they helped Fiona. You will come to know and love all of her friends very quickly.
Fiona Flies into Danger


          It was a cold February morning, a watery
sun had just woke up and was shining over Fingles Wood.
There was still some snow left on the ground but now at least the snowdrops could feel the warmth
of the sun on their pretty white gowns. 
In the tree tops the rooks were calling to each other whilst in the bushes the sparrows and robins were asking everyone to wake up.  Two little field mice scuttled down their hole to sleep for the day.
Deep under the ground Monty Mole could hear the singing of the birds.

"I can't for the life of me understand why they have to be so cheerful every morning."  he said, before going back to sleep.
Flora the old fox was still dreaming of the days when she used to give the huntsmen a run
for their money, now she just lay snug and warm in her den and let the young cubs have the fun.
Mrs Rabbit had been up before the birds, with six children to look after and the weather  being so lousy,she had to try to get the housework done before they woke up.
She had just finished washing the clothes and  she went outside to hang it up. 
"Morning Robby, morning Sidney." she called out as she walked over to the washing line.
"Morning to you to Mrs Rabbit." the birds sang out together.
"You have been busy this morning, are the children still in bed?"       
"Yes, thank goodness." She shouted back.
Molly Rabbit looked up at the washing line then stopped in amazement.
She couldn't believe her eyes, for there, hanging on the clothes line, was a little fairy!
Molly closed her eyes and opened them again, there really was a  fairy stuck to her washing line.
"Well now, how on earth did you end up stuck on here?"

The little fairy opened her eyes at the sound of Molly's voice and began to sob as Molly gently held the wee creature in her paws.

" Oh do be careful,"  she said in a jittery voice, she could hardly talk her teeth were chattering that much. "I fear my wings are frozen to the line, if they snap off I'll never be able to fly again."

"Don't worry I'll be very careful," Molly said wrapping her warm paws  around the fairies body.  "You don't seem dressed for winter though my lovely." She said  unfolding her wings and wiped them gently on her line cloth.
She was only  about six inches high; with fair hair and  blue eyes.

"There you go my dear, you should be alright now".
Mrs Rabbit gently eased her off the line and popped her gently into her apron pocket.
"Right, lets get you into the house and get you thawed out."
Continued below; as we go out of the snow and into the warm .
Share
PART TWO - TEA AND MAYHEM
Fiona snuggled deeply into Mrs Rabbits pocket and let herself be carried into the house
Once there she was placed on the table whilst Molly looked for something more comfortable for
her to sit on.
After a quick rummage in the dresser draw she came back with a little furry egg cosy.
"There you go if I lean you here against this warm teapot, you will be as right as rain in no time. Now you make yourself comfortable while I make you something to drink."
Fiona was already feeling a lot better, her fingers and toes had stopped tingling.
"Here you are, you drink this down you." Molly passed a thimble full of honey and rose-hip tea to Fiona,"

Molly Rabbit thought the silver thimble made a lovely cup for her little friend who was not much bigger than her paw.
Fiona drank eagerly... then  "atishoo, atishoo," she sneezed which made her spill some of the drink on the table.
"Oh dear, I'm so sorry," she sobbed and began to cry.

"Come, come now my dear, what are all these tears about, your safe now. Now I think you had better tell me your
name!"
"It's Fiona." she said searching for her hankie in her dress pocket, it was a little on the soggy side so Mrs Rabbit gave her a paper tissue to blow her nose on. 
There was a giggle from the side of the table and Fiona looked up to see five pair of eyes staring at her.
"I'm sorry." said Mary, Molly's oldest daughter, "but the tissue is so big."

"Let me see, let me see." Came a tiny voice from underneath the table.
Mary reached down and lifted up a fluffy baby rabbit, with a little pink nose and long white whiskers.
 "Hello, you must be Betsy?"

"How did you know that?" Mary said in amazement.
Fiona smiled "I know all your names. Now let me see, you will be Mary. and you're Peter, for you've got your nice yellow waistcoat on, and I see you taking farmer Giles's carrots, but I'm sure he doesn't miss them to much." Peter blushed and hung his head.
She frowned as she looked at the identical looking rabbits in front of her.
"Aha, you must be Hatty and Henry, the twins, which leaves only Matty left, and of course little Betsy."
"Wow, that's  fantastic." Henry said, "no one ever gets our names right."
Betsy climbed out of Mary's arms and ran across the table to sit by Fiona.
Fiona kissed her on her little pink nose,  Betsy blushed and her nose turned red, everybody
laug
hed and Betsys whiskers twitched more then ever.
          Then there was a loud knock on the door and before Mrs Rabbit could reach it, it was flung open and it looked like all the creatures that lived in Fingles Wood had arrived in her front parlour.
Those that could
crowded round the table, the birds flew onto the window sill, the crows perched on top of the grandfather clock, everyone was pushing trying to get a better look at
the fairy t
hat Molly had found on her washing line.
"Well I do declare I've never had so many visitors this early in the morning in all my life."
Nobody said a word they stood there looking at Fiona.
" Hmm well I'm not sure if I've got enough cups to go round but I'll see what I can find." Molly pushed her way towards the kitchen, "Mary would you like to come and help me please, you can bring a bowl of water for the birds and put the kettle on?"
Then she was gone through the kitchen door.
FIONA INVITES YOU TO HAVE SOME FUN
Share
Here are some funny songs for you to sing while you have a break for some tea and biscuits yourself .



Part Three - Fiona's Story
 When she came back with a tray full of cups of all shapes and sizes, everyone was still staring at the fairy.
"You do know its very rude to stare, don't you? " She said quite harshly."Come on now everyone, settle down and have a cup of tea, then maybe the little fairy will be able to tell us what happened." she said handing Fiona another thimble of honey and lemon.
Fiona stood up and stretched her wings.
"O-o-o-o,wow did you see that" said Henry batting his eyes.

Fiona gave a little laugh and flew on top of the honey pot. She
laughed, "oh thank you all so very much.

And as if on a signal, everybody started talking at once.

"What are you doing here?"
"How did you get stuck on Mrs Rabbits line?"
"Where do you come from?"
Everybody  asking questions all at once, Molly rang the little bell that
stood on her dresser.
"Come now, come on all of you, you'll frighten her shouting like that."
Molly gently moved Fiona back to the teapot.

"Right that's better, now let the fairy talk."

Fiona smiled, "my name is Fiona, and I live in the Dingle Dell." 
Fiona began to tell her story.
"It  all began last night about 7'o'clock when we all went down to the Fairy Ring to see if any messages had been left by the Elfin prince.
"Who? An the E
lfin Prince?" blurted out Oscar the Owl, who was feeling a little put out. It was  his job to know everything that went on in the woods, and here was a
fairy, who knew about elfin princes and he'd never heard about any of them


before.Fiona smiled at Oscar, "well the Elfin princes are much bigger and stronger than us fairies and they fly around all the local woods in their kingdom to see if anyone
needs our help," she took anoth
er sip from her thimble, wiped her chin on the cut down tissue and continued with her story. 
 "If they do have things for us to do they leave a message under our stones then we collect them, read them and see what we can do. But as you know it was very cold and windy last night and we were all secretly hoping that  no one would be needing our  help."
She sighed, "But alas there, underneath my stone, was a message. I unfolded the little message and read it." She smiled down at Betsy and winked her eye.
"Oh what did it say?" Hatty spluttered jumping up and down on Molly's knee, "what did it say?"
"Well it said," she paused again, "it said, that there was a tooth to be collected from  chestnut tree cottage."
"Oh"that's us."
the twins said together,
Fiona smiled, "so I collected my bag and flew over here to see if I could find the tooth," she gave a little
shiver.
"I managed to get here alright, I collected the tooth and left a silver threepence under the pillow in its place."
"Look, look." shouted Betsy holding up her silver threepence. "It was you who bought it for me, oh thank you, thank you." she cried. .
Then you must be the Tooth Fairy." Henry said nodding his head.

Everybody clapped their paws and cheered, Fiona blushed and wiped a tiny tear from the corner of her eye.
"Thank you so much." Fiona smiled. "It is so nice to  meet some of the creatures I visit when their so small, it is my work you see to find all the baby teeth you lose and take them to the Pixies over yonder."
"Oh my." squeaked Minnie the dormouse who had been hiding in one of Molly's cups, "Then it was you who took my tooth  just before Christmas."
"The Pixies, the Pixies," blurted out Stripe the badger. "you'll be telling us next that they live in the woods as well?"
"Well, actually no they dont, Stripe, they live down by the river." Fiona added with a frown.

"Oh do shut up Stripe." said Colleen Chaffinch. "Let her tell it her own way."
Fiona reached over to the side of the table and patted Stripe on his forehead, she gave a big sigh, "and it was then that it happened, just as I was leaving by the little window in Betsy's room a huge gust of wind caught my bag and I went spinning through the air and landed on the washing line, and there I was frozen solid before you could say Jack Frost."
There was a silence now as Fiona coughed and drank some more of her tea.

The silence was broken by Matty, "Excuse me but what I would like to know is, what do the Pixies do with all them teeth? I mean what does anyone do with hundreds of teeth especially those belonging to babies?"
Fiona laughed, it sounded like the tinkling of bells, as it was carried upon the
wind by the breeze that was creeping in through the open door.

"Why young Matthew, they make them into jewellery, and sell them at the fairs of course,"said Fiona, every one laughed and then went quiet. Pixies, Elves, Fairies all these creatures here in their w
oods it was so hard to believe.
Molly
Rabbit broke the silence, "so that is how you ended up in my garden on my clothes
line," she said shaking her head.

"Yes," said the Fiona quietly, and that's how you found me."

Fiona shivered again as she remembered how cold she had been. All the animals clapped their
hands, and Fiona gave a little bow, then she sat down once more on top of the honey pot, but instead of smiling she
began to cry again.
Share
FIONA'S SONG BOOK
And yet another playlist of songs for everyone to join in and sing.
Clap your hands if you don't know the words
Share
Share
 PAGE FOUR - ALL'S WELL THAT ENDS WELL
"What is the matter now?" Ruddy the squirrel asked quietly.
Between her sobs Fiona managed to answer him. "It's my bag, Ruddy," she sobbed,
"it was in my hand when I was blown on to the line, but I must have dropped it and unless I find it I won't be able to get back to my fairy home."
Fiona started to cry again, but this time it wasn't tiny sobs but huge tears which rolled down her cheeks and on to her dress, wetting all over again the pretty lace that covered her small chest.
"Oh come on now," Mrs Rabbit said gently. "You'll make yourself all wet again."
She reached into the box for another tissue and gave Fiona another small piece which she ripped off.
"You just sit down here nice and quiet and we'll go and find it for you, it can't be far away."
Every one jumped up and made a dash for the
door.
"Oh do be careful," shouted Molly, "Your all going to hurt yourselves. A very loud voice boomed and everybody stopped dead in their tracks.
"Hold it, Hold it," bellowed Basil the Pig. "You don't even know what it is you are looking for and if you all rush out, the little bag will be trampled into the ground and lost
forever."
 "Firstly, Miss Fiona, what colour is your little bag, and how little is it please?

Fiona smiled as the big wild pig took command of the situation. "Well, the bag is made of silver cloth with little moonstones on it, but i'm afraid to say it isnt that much bigger than this piece of tissue." She bent down and took a piece of tissue from the table.
"Oh my goodness, that is small," Mrs Lady Bird remarked pulling her children close to her
side. "I think we would be better staying here to look after the fairy, I really don't want them getting lost again."
That's fine, fine, " bellowed Basil. "Now, are you all listening to me? First, the crows and
ravens
you can take the top of the trees, to check it didn't blow up there in this wind." 
"Ruddy you take your squirrels and search in the lower branches."
The squirrels all nodded in agreement, and worked out which trees they would
search
first.
"All you smaller birds can look through the bushes and hedges down near the bottom of the garden where the washing line is tied to the tree." There was a loud twittering as the birds flew to the window ledge to make ready there search.

"Now the rest of us can search the ground carefully, we will start at the front
door so we don't go over the same ground twice."
I myself will stay here along with Flora and some of the bigger creatures for we are so heavy we might squash the tiny bag into the ground." He sighed, "Lets just hope that we didn't bury it when we all came in." He crossed his trotters behind his back and said a silent
prayer.
The creatures left the house one by one, Fiona had wiped her tears and after rearranging
her wings, she flew over to the window sill so she could see what was going on outside..
"Fiona, would you like another drink before you leave?" Mary asked holding out the full thimble to her.

"Oh thankyou so much," she said. "You have all been so very, very kind to me."
Fiona had hardly finished drinking her honey and lemon when a huge cheer came from the
garden.

"We've found it, we've found it." chirped the birds. " It was in the gooseberry bush by the front
gate."
"Hip hip hooray," they all shouted as Mrs Sparrow flew through the window and gave the little bag to Fiona.
"O
h thank you, thank you all so very much." she said checking inside the bag to make sure her tooth treasure was still inside. poor snail had only just made it to the front door
on his way out.
 "Hmmm," he sighed "I'm always last getting to anywhere." He grumbled.

Fiona placed the bag over her wee shoulders and her smile said it all, she was so happy.
"I hope you won't think me ungrateful but I will have to go now."
"Oh must you go, so soon?" Betsy asked with tears in her little pink eyes.
"Yes little one I really must, I'm sorry I must leave you all but I will come again soon." Fiona said as she fixed her wing. "I shall never forget what you have done for me and how kind you all were."
Fiona stood on the window sill for a few seconds, then flapped her wings and flew off in the direction of Dingle Dell.
"Bye." She shouted as she flew out of sight over the tree tops.
Mary suddenly let out a cry.
"Oh Mum, Mum I forgot to ask her where the Fairy Ring was."
Mrs Rabbit smiled. "So you did little one." she smiled down at her daughter. "Somehow I don't think she would have told you  anyway." she smiled again.
"No I don't suppose she would." Mary said quietly.
"Come on help me with all these tea cups, we have a lot of work to catch up on?"
And with that she bustled off into the kitchen. She smiled as she almost fell over the b
asket of washing, that through all the commotion was still sitting on the kitchen floor.
Dorothy Milnes-Simm (Sinclair). 2007 copyright

Thank you. Diddily Dee Dot xxx's and hug's
Share