Seligor's Castle, fun for all the children of the world.
Fingles Wood 1
SELIGOR'S CASTLE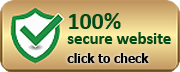 dottido@hotmail.co.uk will reach me from wherever you are.
I know you'll enjoy it, it's about Badger's Hoorah!!!

THE SIX BADGERS

As I was a-hoeing, a-hoeing my lands




Six badgers came up with six wands in their hands.




They made a ring round me and, bowing, they said:




"Hurry home, Farmer George, for te table is spread!




There's pie in the oven,, there's beef on the plate:




Hurry home, Farmer George, if you would not be late!"




So homeward I went, but could not understand




Why six fine dog-badgers with white wands in hand




Should seek me out hoeing and bow in a ring




And all to inform me so common a thing!



By the late, great
Robert Ranke Graves (24 July 1895 - 7 December 1985) wa
s an En
gl
ish poet,
translator and novelist. During his long life he produced more than 140 wor
ks. Graves' poems, together with his translations and innovative interpretations of the Greek Myths, his memoir of his early life, including his role in the First World War, Good-bye to All That, and his historical study of poetic inspiration, The Wh
ite Goddess, have never been out of print
.
It w
as the beginning of autumn and the leaves were just starting to change colour. It had been a really difficult summer for Irma Pogglewatch and her sister, Edna
Drewstitch. Now straight away you might find their names very complicated but you see, badgers have a first and second and sometimes even a third name before their surname, usually the names belonged to relatives of the badges from long ago.
In this case Irma Pogglewatch was named after her great, great aunt Irma
and her great, great uncle Pogglewatch.
Whereas  Edna was given her grandmothers first name and the Drewstitch came from her grand mother Drewstitch, who had been a seamstress to Lady Cerys of the Wynnstay's Sett                         
The two young badgers we're living in England when their story began, Just after a huge storm had hit their home and they were made orphans.
The older brocks managed to get the two youngsters out of the Sett but unfortunately my
sister and her husband were killed.
It was very sad and  it
was decided that they should come over
to Fingles Wood to live with our Great Aunt Izzy.
And this is where our story begins the day that Irma and Edna left their sett in Lee Brockhurst and came to live in Fingles Wood.
From the Sett to the Farm
  A signpost stating that they were just c
oming into the village of Wem caught Edna's eye. Pulling herself up onto the narrow seat she settled down next to her Uncle.
"How much further is it Uncle Cledwyn,  we seem to have been travelling for an awful long time?"
It felt really strange going across the countryside in a cart instead of walking
everywhere. In Lee Brockhurst the badgers kept very much to themselves and apart from visiting their relations who lived on the heath at Stanton Upon Hine and those
in the neighbouring setts
at Preston Brockhurst, well they just didn't travelled anywhere else. But here they where the second night into their adventure and  it seemed that they still had at least two more nights of travelling to go.
Uncle Cledwyn reached over and patted the young badger gently on her head.

"It won't seem as bad once we get over the border and into Wales Edna, or is it Irma?" he smiled, "I can't really tell you two apart especially in this half light."
 "It's Eddy, Uncle Cled." Edna smiled, already she was feeling a lot happier. It had been a terrible few months, so many badgers coming and going trying to make things a bit easier for the girls.
Everyone was very sad, but they understood the dangers of being wild animals and so they said their goodbyes at their parents grave and prepared themselves for moving to North Wales.
Edna looked down at her sister Irma, she was still fast asleep in amongst the
bracken and ferns. Being the youngest she had been more upset by their parents death, not that Edna wasn't upset, of course she was, it was just that she understood things better.
Irma smiled up at her opening one eye,
"Hi there sister, are we there yet?"
"Not yet Immy! we're not even over the Welsh Border yet. Uncle Cled says we should be at Uncle Randolf's in Whitchurch in time for a late breakfast tomorrow, and then he is hoping to visit his Grandpa Matthews in  Bangor on Dee just after mid day and then make it to the Nant by tomorrow night ready for supper at Aunt Minnie's." Edna answered her sister, hoping she had remembered all that Uncle Cled had told her.
Irma smiled, she was by far the more fragile of the sister's and Edna hoped that all this moving wouldn't be to much for her. Still she would just have to make sure Irma would be alright and that was it.

"Eddy, what will it be like in Wales? Will we have to learn the language?"
"Oh no you silly badger, all the brocks in Wales speak our own language"
"That's good Eddy, I don't think I would have known were to start, they have some very strange words in Welsh, Aunt Gemima told me in a letter she wrote once, isn't that so Uncle Cledwyn?" Irma replied nodding her head.
"What's that you're saying litle one, that the Welsh are weird?" Uncle Cledwyn answered.
"Oh no, no that's not what I mean't, I meant..... " Irma looked at her uncles face, he was smiling from ear to ear, his pipe dangling from the corner of his mouth.
"Oh Uncle Cled, that is not very funny. I thought you were angry then," she spluttered and pulled herself up so she could see over the sides of the cart.
"Wow it's a bit different around here, look at all these fields. There must be hundreds of animals living here."

"Not as many as there used to be Immy Bach,  there used to be an awful lot of creatures living in these woods but now with all these new motor ways," He taped out his pipe on the side of the cart, "Now with all these moterways they have built there seems to be more of us lying dead on the hard shoulder."
Cledwyn's voice was almost a whisper before he had reached the end of the sentence.
"What are hard shoulders, Uncle Cled?" Irma asked frowning.
"They are the little roads that run along the side of big motor ways cariad."    Cledwyn murmered and shook his head again before shaking the reins to persuade old Idris to "get a move on."
   
Both girls went quiet all you could hear was the clip clop, clip clop of old Idris's shoes on the little roadway that ran along the old canal path. The moon came out from behind the clouds and Edna was certain that she could see the mountains in the far distance, but then it could just as easy have been low clouds on the horizon.
Time drifted by and apart from the sound of a river rat or water vole droping into the water the night was pretty still.
"It's a nice time to be making a new start" Edna thought as she slid off the seat and settled besides her sister in the soft warm bracken.
    When next she opened her eyes, Irma was sitting up front with her uncle. There was a slight mist resting on the fields, showing that summer was over and that autumn was coming in wearing all her golden finery. In the distance Edna could just make out the spire of a church. Edna stretched her paws and climbed up to sit besides Immy.
"Is that the Whitchurch Uncle Cled?" she asked followed by a huge badger yawn.
"It is that, my darling. Immy and I were wondering if you were going to wake up in time to have those bacon butties at your cousins."
"Phew I'm so pleased I did wake up, I am so excited, we'll be meeting other badgers that we didn't know existed let alone who we're related too."
Uncle Cledwyn steered the cart down the small dirt track that led to Randolf's farm.  It was almost daylight as Idris came to a stop by the front porch of
The Cottage Farm.
Already Immy and Eddy could smell the wonderful aroma of bacon cooking. Eddy shivered, she hadn't realised how cold she was. Her fur felt damp and her body ached a bit after the long time she had spent in the cart.
"Come along you two, let's get you into the warmth." The front door opened and a big round Brock filled the doorway, a white pinny tied around his ample belly.
"Come along, come along, sit yourselves down by the fire." Uncle Randolf said," you must be cold after spending all night in the cart. Your Aunt Matilda will be through in a minute with a nice pot of tea and some eggs and bacon." He turned to  his brother.
"I guess you'll be wanting a nice fried breakfast to Cled, will you be wanting fried bread with it?"
"Yes please Roddy, a real Welsh one if that's possible. But get these girls their's first, they must be starving they've only had a few sandwiches and cold pop."

Just then a small brown badger came into the room. "Wow, Uncle Cled you never said there was a baby."
"Oh no, no, no, she's not mine and your aunts. This is Sylvia, your cousin Tony's little girl." Uncle Randolf smiled. "Tony our son is married to Sarah they live in the farm just up the road. Matilda and I look after the little one while they are out working."

"Hello Sylvia, would you like to come and sit on my knee?" Immy asked the small badger. The baby answered by climbing up onto Immy's knee. "And this is my cousin, and you are my Uncle and Tony is my cousin....."
..... Eddy took over, "Matilda is our aunty, have we missed any out Uncle Cled?"

"Quite a few little ones, but too many to mention before breakfast, eat first, talk later I say."
"This is all so amazing," Immy said laughing. "One minute we only have a few relatives and no mum and dad and now we have loads and more to come."
The two girls looked at each other and began to laugh out loud.
Just then Aunt Matilda came in to the warm kitchen, she placed two plates on the table.
"Come on girls, give Sylvie to me and get this breakfast down your throats. I don't know how long your Uncle is thinking of  staying here but I'm sure you would both like a warm bath before you leave for the Welsh Border."
She turned to Cledwyn, "Well Cled how long you biding here, I know you've only just arrived, but if you're staying the night I will need to get the bedrooms ready."
"No Matty, we won't be staying long this time cariad. I have promised
Grandpa Matthews that  I will take the girls to see him in Bangor on Dee. He has never met either of the girls before, and Jenny, was his only daughter." He sighed and beckoned to the girls to start eating. "
He had wanted to get there for the funeral but it was too far for him to travel."
"I understand Cled my lovely, don't worry you can bring the girls over to meet the rest of the family another time." Matilda smiled as she set  the biggest plate of breakfast Emmy and Immy had ever seen in their lives in front of their uncle.
"Oh my goodness Uncle Cled are you really going to eat all that?" Immy said
her eyes wide like gob stoppers.
"Every bit I should think Immy my dear, your Aunt Matilda makes the best breakfast this side of  Pontybodkyn! " he said smacking his lips together as he picked up his knife and fork and laid into the fried bread and eggs.
   Breakfast over and the girls were back down stairs having had a wonderful hot bath. It had been raining a little and the farm yard was a bit muddy for the girls to go wandering about, at least not after they had just had a bath. But it was still only just nine o'clock and the sun was shining so it might dry up before it was time to leave.
    The two young badgers wandered about the old farm house. It was
amazing, so many pictures. Aunt Matilda showed them all her grand
children, there were so many. She gave Eddy a beautiful leather picture
frame with a picture of her mum and dad in when they were in school together.
Immy couldn't believe her eyes when her aunt gave her another  picture of her mum and dad only this time the pictures were set in little frames of beads. 
I WONDER IF ANY OF YOU HAVE SEEN THE CARTOON S OF WINNIE THE POOH
... IN RUSSIAN...

From the Farm to Grandpa Matthews.    
All to soon it was time for the girls to resume there journey, both girls shed a few tears, as they kissed their new found family goodbye. They sat in the cart with Uncle Cled and holding their treasures close to their hearts they said a smiling goodbye to The Cottage Farm, knowing that it wouldn't be long till they visited again, they already felt so much a part of it.
They passed the sign that spelt out strange words which Uncle Cled told them said Croeso i Cymru, which mean't
Welcome to Wales
in English.
The girls looked at each other and smiled, they were nearly there, oh my if their faces could tell a story they would say. "Hurray," over and over again.


      The road to Bangor on Dee was very quiet, and it wasn't long until the children could see the shape of the old stone church tower on the horizon. Bangor on dee, this was a very special place to the Uncle Cledwyn's family. There had been a Matthews living in the little stone cottages for as long as he could remember. Great Grandpa Matthews  lived in the very end cottage. Hanging on the wall outside was his small coracle.
"There is nothing like some fresh salmon to fill the empty bellies of these children," he used to say to Great Grandma Wilkie. And out he would go in the morning mist, coracle slung on his back and off to the river Dee which ran past the  row of cottages, under the bridge. A quick "Good Morning" to the swans and a quick glance towards the Coach and Horses, then off down the river a little to go catch those lovely salmon for Grandma Wilkie to cook for their supper.

"Hmmm, they were good times children!" Cledwyn exclaimed as he pulled the cart to a stop. Idris, looked round at  Uncle Cledwyn and sighed, It had been a long journey for the old Shire horse and there was still quite a way to go. Thank goodness they were staying here the night. He really did need a rest, his poor shoes were killing him.
The girls jumped down off the back of the cart and followed their uncle over the style at the side of the church.
The girls stood for a while on the river bank and watched as the water flowed silently by.
"Looks nice and peaceful, doesn't it girls?" Uncle Cled said quietly. "But it isn't, This old river is very deceiving, it is dotted all around with little underwater currents, that wouldn't
think twice about dragging you down to the bottom to become fish food."
"Wow, you wouldn't believe it, Uncle Cled! it looks so beautiful." Immy said bending down, letting the water near the edge touch her claws.
"Come on then, let's leave the old river and let your Grand-Taidy have a good look at you."
The girls left the flowing river and followed their uncle down a narrow path
that ran between lots of little sheds on one side and the little white row of cottages on the left. The doors to the cottages were so small, and when Uncle Cled stood in front of the gayly painted green door, and knocked using the
little brass horseshoe, the girls felt sure that a tiny
little badger would be stood on the inside. As it happened when the door opened, instead of a little badger, it was a rather tall hare, wearing a pink pinefore that met them.
"Why Cledwyn, you have made it at last!" she said, "Taidy has done nothing but look at the clock since seven this morning."
She ushered them all into the little front room. A huge fire was raging in the black leadened grate. The walls were covered  in  pictures of  badgers and hares and forests, here and there a little horse brass reflected the flames into the room, there was a couch that seemed to fill the floor all on its own and yet there was seats a plenty to sit on. An old Church high pew filled the space to the left of the hearth and on it sat two small leveretes, who could only have been the children of the lady hare.

"Right girls, find somewhere to park your bottoms, and I'll make us all a nice cup of tea to tide you over till supper time."  She guided the girls towards a long bench next to the table.
"And it looks as if I shall have to introduce myself," she reached over and grabbed both girls paws at once. "My name is Grace, I live two cottages up a bit. The two little ones are my grand daughters, I'm watching them for my girl she should be home any minute now."
Grace smiled at the girls and bustled off through another tiny door into the kitchen.

Glancing around the room Eddy wondered where Uncle Cled had gone and where was their Grand-Taidy. As if to answer her thought's another small door opened under the stairs and Uncle Cledwyn peered round it and beckoned the girls to him.
Giving Immy a nudge,  both girls went through and into, wow, another little room, but this one was filled by a massive bed and in it sat a big brock badger. He was almost completely grey, his whiskers hanging down to his chest. he was wearing blue and white striped pyjamas and a little striped hat on his head.
A huge smile spread over his face at the sight of them both.

"Come up here my lovely ones," he said in a jolly voice, that sounded more like a song than a sentence. "Now come and tell your old Gran-Taidy all about your long journey? Did this old son of mine keep you happy."
The two girls were up by his side in a jot, eager to get close to the grand-taidy they had never met before. 
Grand -Taidy  cuddled the little ones into him, he smelled of rosemary and white thyme,  it was lovely.
The next half hour was a constant  barrage of questions from both the girls and the grand one, and they probably would have continued if it wasn't for Clara's daughter arriving home with some shopping, which signalled the time for Clara to call everyone through to the front room for their snack.
"If this is a snack Aunty Clara , then my name is Immy," said Eddy. "I have never seen such a spread." 
There wasWelsh scones and Bara Brith which Grand- Taidy said came from a very, very old currant bread recipe that had been made in Wales forever. Aunty Clara had made ginger bread but not gingerbread  men, No these were Welsh women dressed in their tall hat's and then there were figures of dragons, Welsh dragons. Uncle Cled said the name for the Red Welsh Dragon was Y Draig Goch,  a ferocious looking beast.
 Eddy looked puzzled "Do you mean that there are dragons in Wales today, Taidy?" she asked. Her grand father smiled and explained that all the dragons had left Wales now as there wasn't enough room for Badgers and Dragons, not in North Wales anyway.

So the dragons moved on, nobody was quite sure where they had moved to. Anyway Eddy was glad that there wasn't any wandering around Bangor on Dee.
The girls ate and ate till they were nearly fit for bursting. Then it was time for gran taidy to go for his evening nap before supper and he climbed back under the sheets, next minute he was fast asleep.  A smile beamed  on his face whilst his eyes stayed closed tight. Eddy and Immy sat for a moment looking around the little room and together they knew that this was going to be the beginning of a new life for both of them.
Later after their supper the girls went for a walk with Aunt Clara's  daughter and the two little ones.  They walked down the path that led to the outside toilet, but instead of stopping to go to the loo, they carried on walking till they came to the place were the old monastry had been before the bad men destroyed it. Hattie, Aunt Clara's daughter told them how the bad men had burnt down the monestry with all the monks inside. Immy thought this must have been a day of great sadness for the little village of Bangor on Dee.
By the time the girls arrived back at the cottages, Aunt Clara had laid the table for breakfast and with the little ones in tow, she took herself and Hattie home.
Uncle Cledwyn was dropping off to sleep in front of the warm wood fire, the girls were exhausted and after popping in to kiss their gran taidy night night, or "nos da" as he told them in Welsh, they climbed up the little stairs to  bed, and with in a few minutes two young badgers were fast asleep  dreaming of their journey behind them, and their journey in front of them in the morning.

       Morning came too soon and with breakfast over it was time for the little group to be on the road towards Wrexham and then finally to Pontybodkyn and Fingles Wood. But before saying goodbye to every one Eddy and Immy accompanied their Grand Taidy and Uncle Cled to the church, there to place some flowers on Grand Nainy Wilkies grave. The girls picked the wild flowers from along the river bank. Then it was time  to say goodbye to Aunt Clara and all her family.  The young leverets had called for their friends and it was quite a gathering of creatures who waved goodbye to Irma and Edna. The girls stood in the back of the cart waving till they had crossed the little bridge and could no longer see their new found friends.

Promising faithfully that they would be visiting again soon, the girls then settled down amongst the newly laid hay that had replaced the old stuff from  England.
Old Idris was totally recovered from his long haul and after eating a huge bag of oats, mixed with some lovely late summer fruits, he was ready for the final trip home.         


A Visit to the Zoo's around the World including
"The Famous Colwyn Bay Mountain Zoo," in North Wales.
The Journey (to) Home
The little church and the bridge soon vanished in the distance. Before them lay March Weil and then Wrexham, Uncle Cledwyn kept mainly to the smaller tracks and lanes till they reached the outside of Wrexham, then it was away over the back of the old hospital and on towards Coedpoeth.
Uncle Cledwyn thought they were making very good time and he decided to take the girls up to the old mines at New Brighton. Long ago Uncle Cledwyn told them he lived in a sett up beyond Uncle Tomlinsons Farm, at Minera. They were very quiet days, "when bilberries grew as big as your eyes," Cledwyn said as he looked out towards World's End which led over the moors to Llangollen and the canal. A car drove past them rather hastily and their uncle shook his head. "Thing's have got a bit noisier since those days my darlings" he said pulling the the reins and guiding Idris into a small layby that was to serve as their dining place for a short while.

Here is the cool noon  sun, with the birds singing and the squirrels dashing up and along the branches searching for acorns they ate the lovely picnic Aunt Clara had made for them, there was salad sandwiches with pickle onions and little sausages. Slices of
melon and the last of the rosy red crab apples that grew on Grand Taidy's tree that grew in the old part
of the churchyard in Bangor.
"Oh Eddy, look what I've just found." Immy said holding out two huge slices of aunt Clara's home made Bara Brith. "And there is an even bigger slice for you Uncle Cled. Here you are!" Immy passed it over to her uncle, her eyes still as big as organ stops.
"Hey Uncle Cled, can Great Aunt Izzy cook like this?" She carried on nibbling away on her slice of currant bread.
"I hope so, do they have bara brith all over Wales ," she stumbled over the words mainly because her mouth was so full of food.

"If you talk as much to her with your mouth full young lady, as your talking to me, she will not make you anything to eat at all."
The girls looked from one to the other and when Uncle Cledwyn went off to tend to old Idris, Immy nudged Eddy for her attention.
"Hey Ed, do you think we will be alright living in Fingles Wood? I mean what if we don't get on with the other badgers who live in there?"
"Oh Immy, it will be fine, I know it will. If everyone else is as lovely as the badgers we have already met then we have no need to worry about anything." She smiled at her young sister, "
No my darling Immy, it will be fine, you just wait and see." she added reaching over and giving her sister a huge cuddle.
"What's all this then girls, getting all excited are you." Uncle Cledwyn had walked Idris back to the cart and began to hitch her up.
"We'll be there in an hour or so, maybe less if we  don't stop to look at the mountains and the rivers.  There will be plenty of time to do that before the winter sets in, my lovelies. Now come on start getting these  things together and we'll be on our way."

       The road became a little steeper as they left the layby and the sign posts seemed  to have lost the English names completely. They had been travelling for about twenty minutes when they left the main road and followed a rather enclosed little road that had more grass growing in the middle than on the edges.
Immy nudged Eddy and grinned.
"We seem to be going downhill alot Uncle Cledwyn does it get any steeper?"
"This is what we call a Nant in Welsh my lovelies, it's when the road or lane passes through a covered way, they are usually steep for they take one into a valley or out of a valley. See how dark it has gone and yet the sun is still shining." Cledwyn looked up to the tree tops that where now meeting at the top. "It is a lot darker than this during the summer when the leaves haven't started to fall."
The cart turned a corner and both girls were up from the back and scrambling onto the seat next to their uncle.
"Oh my goodness, will you take a look at that!! Immy exclaimed.
"Oh gosh, is this were we are going to live?" Eddy gasped putting her paw to her mouth to stop herself screaming.

"Come girls, don't tell me you've never seen caves and rocks before."

Rocks, c
aves, I can't see any caves." Eddy screamed trying to make her eyes  see farther than they could, being badgers and all that. "All I can see is this beautiful bridge and the river, and the rocks over there but I can't see any cave's."
"Well I should hope you couldn't either," Cledwyn smiled. "No good having a sett
somewhere that every Tom, Dick and Myfanwy can see from the road is it! Oh no, no,
no, definitely not. Just looks like a pile of old rocks doesn't it?"
"Old rocks," Immy whispered, having calmed down a little. "Uncle Cledwyn they must be at least 200ft of rock there, and maybe more if we were at the
very bottom."
"Oooh, so you want to see the bottom do you, well hold on a minute. Though we can't be long we have got to go over the bridge and up the other side before we are anywhere near the Sett entrance." 
Cledwyn pulled Idris over to the side of the lane and let
the two girls down so they could take a first true look at their new home.

The river ran down beyond a great house and along side the bottom of the caves, you could hear it breaking over the stones in the distance.

"Is it a big river, Uncle Cled"
"The Elwy, well it depends on the time of year cariad. in the summer if it's really hot it dries up almost and apart from where the salmon all live in the deep pools you can almost cross it anywhere.
Then from mid autumn onwards, through the rain and snow the river has been known to rise by many feet, breaking it's banks even."

"Oh my goodness" Eddy spluttered, "will we be safe. I really don't think I could loose anyone else Uncle Cled."
Eddy hung her head thinking backwards.
"Now, now, now young Eddy, do not fret so cariad bach, we have never lost a single soul in the water and we are not going to start now, that I promise you. though I do remember one
silly sheep that decided to jump over the side of the bridge up yonder"
"Oh what happened, did she die?" Immy spoke with wide open eyes.
"No, the river was flowing high and fast, she just got carried down river. I do believe she ended up on the bank right outside Dollen Hall, but Dollen Hall or not it is time we made our way to your Aunty Izzy's, It will be past tea time and she is bound to have made something really good for my return with you both."
"Do you think they will be pleased to see us Uncle Cled? You don't think they will find us
strange being from England and all that?" Eddy almost whispered.
"Edna Drewstitch, you do talk a lot of rubbish sometimes, what do you think we are cannabals?" We Welsh badgers are black and white, big and little, naughty and good,just like like those whom you've left behind in Wem." Uncle Cledwyn laughed heartily and helped both girls back up onto the cart. "Now sit quietly in there whilst I get us over the bridge and up that path at the side of the post office."
"Wow do you have your own post office here?"
"Aye, we have managed to keep it running though it is difficult with so many humans moving into the area. But it will be alright, I'm sure." he added.
         The cart turned off the road at the beginning of a lane going up the right side of the old limestone building. They carried on up the path, round a small bend till they came to a gate. Here Immy jumped out and opened the gate for Idris to go through, before closing it behind her and jumping back on the cart.
There was a loud sound of dogs barking and Uncle Cledwyn asked the girls to stay as quiet as they could. Not that the dogs were loose but because they weren't dogs at all, they were hounds. Which confused both girls more than ever. "I'll explain later my darlings, just try to be as quiet as you can till we go through the next gate."
Both girls sat as quiet as mice and Idris seemed to know he was to walk carefully and so  the foursome made it quickly and quietly to the top gate. This time Eddy got down and opened the gate. Making sure she closed it behind her.
"Jump down if you like Irma, go and walk with Eddy. Just stay to this middle of this path and I'll drive Idris and the cart down to the lower cave entrance, ok."
"Oh I'm not so sure,"Immy said holding onto the sides of the cart. "I mean what if we meet somebody, what if they ask us questions. What will we say Eddy?"

But Eddy wasn't listening to her sister, she was already walking away up the path ahead of her, either side of which was covered with browning bracken. It was good to be on all fours again, the bracken was cool against her fur. Flying creatures darted in and out of the undergrowth, the smell was delicious. Irma watched as her sister moved down the path and without waiting for her question to be answered she was out of the cart and on her way after Eddy who was now singing as she walked happily in this new country that was fast enfolding her to it's bosom.
"Oh Immy, can you hear the sounds, they are so, so busy?"
"Busy Ed, can you have busy sounds?" she listened. All around her there was movement, the bracken whispered on the wind. "Welcome Irma, welcome Edna, it seemed to say, and within seconds Immy was also caught up in the beauty of their new home. They frolicked along the path together, noticing nothing but the beauty surrounding them.
"I take it you two must be our new arrivals?" The voice brought both girls to an abrupt halt.
There in front of them blocking the path was the biggest  Brock badger they had ever seen.
"Oh my goodness" Eddy stammered as Immy hid behind her. "Em, er, em." Nothing seemed to come out.
"Don't tell me you're stuck for words young lady we could hear you coming from the kitchen?" The Big Brock walked forwards, the girls backed back. "Hey don't tell me you're afraid," he laughed out loud, it echoed through the rocks. "My name is Bartholomew Bertrand Boggleworth but you my dear girls can call me Uncle Bart."
"And I am Penelope Prudence Pennywort, but they call me PPP for short," shouted a little brown badger  that had popped up from behind Uncle Bart.
The girls blinked.
"Well I'm Edna Drewstitch, Eddy for short" laughed Eddy.
"Then you must be Irma Pogglewatch, " Uncle Bart said laughing again. "Oh we all  know who you two are. We've been waiting for days for your arrival. The young ones have talked about nothing else."
"Come on, Come on," PPP said grabbing hold of  each girls  paw. "Lets hurry, they are all waiting round the corner.
Then next second they were both being dragged around the bend and there filling what seemed to be every vacant space was an animal of some kind or other. Eddy smiled at Immy.
"I think it is going to be a long night Immy." Irma nodded her head and together they became swamped in a wonderful array of pinny's and pocket's, brushes and tails.
"I think we have finally arrived,"  Eddy's last words were lost as total bedlam broke out at the caves in Fingles Wood.
  Supper was a crazy affair, Eddy and Irma didn't really remember an awful lot about it, apart from the fact that they both ate that much and drank that much that they were up half the night with cramp and the other half with excitement.
All the names of the creatures!
Then the visit by Fiona the tooth fairy who just happened to be in the valley looking for Ossie Otter's offspring who had lost a tooth that morning and needed to have it replaced by a silver sixpence.
Great Aunt Izzy was exactly as they had both imagined, tall
and straight and very severe looking, but my goodness when she laughed she made the whole of the rocks tremble. Both girls fell in love with her immediately.
Eddy lay in the warm bracken staring at the lights dancing on the roof of the cave. The water in the small pool had a few lights hanging over it and it was these that were causing the reflection. They looked just like coloured stars, so beautiful.
"Are you awake Miss Eddy?" A small voice said from the bottom of the bed. Eddy sat up and stared down by her feet, there nestling quite happily between her toes was a small badger. He could only have been a few weeks old and his voice was still very squeaky."My name is Tudor and I shouldn't really be here," he paused shaking his head and blinking his eyes constantly as he spoke. "You see I lost my glasses last evening and I haven't been able to find them.....  I'm a bit afraid to move far in case I get lost." "Oh you poor little thing, come up here to me, I think it would be best if you stayed by me till the morning, don't you?" the little badger Tudor was up by Eddy's neck and cuddling in tight.
"What on earth are you doing down there? and are there any more of you?  Hm.. I do hope not," she added, trying to look  angry.
But oh my, there were and in another split second Eddy watched as what seemed like half the baby badgers in the sett ran to the top of her bed. Eddy giggled as she hugged the little one's into her,  "Immy have you seen what I've got?
  Immy however had her own paws full, she was surrounded by a hairy rug of many  colours, mostly black and white. Eddy smiled at her sister and still smiling happily to herself she closed her eyes and when she opened them again the sun was shining in through the open door, there was the sound of water splashing, mixed with shrieks and yells that could only be coming from the river.
  The girls waited for it to go a little quieter. They were just about to get up when Aunt Izzy came in carrying two bowls of porridge. Cream covered the surface and the girls could do no more than beam huge smiles at their new aunt as they took the bowls and devoured every last morsel.
"Well, well, well after what you two ate last night I am amazed you found room for breakfast. Although it is getting closer to dinner time!"
"Dinner time, oh my goodness we must have fallen back asleep," Immy flustered, "We're so sorry we must have missed all the chores."
"Judging by the amount of little babies you were surrounded by last night I do believe you earned a lie in, it couldn't have been easy to sleep with thirty seven little monsters wrapped around your ears."
"Goodness me thity seven, where on earth do they all come from, has everyone got young ones. Maybe Immy and I could help in the nursery?"
"Gosh so many question young Edna, only just arrived, and there is no nursery young lady but well it seems you've got yourselves a school already!" Aunt Izzy laughed one of her huge laughs ad left the girls to get up.
    "Oh my goodness Immy, I do believe we have ourselves a job! ...."