Seligor's Castle, fun for all the children of the world.
Fingles Wood 3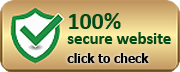 SELIGOR'S CASTLE

The Badger School
Of Fingles Wood

Hello, this is Irma Pogglewatch. I'm sure you will be wondering how all the little ones are getting on at school. Well, they have been doing really well and as it is now the summer holidays, Myself and my sister Edna will be here to tell you about some of the antics the little ones got into in their first term at the the Fingles Wood School. Till then I have a couple of little watnot's to tell you that the kids themselves have

done especially for you.We will start with this little verse about the tiny moss that the kids discovered on one of our nature wal

ks.
MOSSES
The tender little mosses that grow upon the stone,
They have no pretty blossoms that they can call their own.
We do not stoop to smell them for the fragrance they impart,
Yet in the world of beauty they play a real part.

'Tis theirs to cover over, with sweet and silent grace,
What else were rude and ugly in many a barren place;
Though they cannot make the wilderness to blossom sweet and fair,
They cover up the ugliness with sweet and patient care.

And if I as much as this, it is a lovely task,
And deeds more great and mighty I need not stay to ask.
If I can turn with graciousness a frown into a smile,
Or hide away unlovely things, 'tis surely worth the while.

For love that works in many ways doth also work in this,
And they who make the unlovely fair their blessing shall not miss.
And in the barren ways of life to make some beauty spring
Will ever be, for you and me, a sweet and gracious thing.



THE BADGERS OF FINGLES WOOD
      BOOK THREE


 This story is copyright to Dorothy Milnes Simm

"For Badgers lovers Everywhere"

The Teachers
Edna Drewstitch and her sister, Irma Pogglewatch.




"Come on you two, let's collect the little horrors and give them back to the Fingles Wood before it gets dark! So it's going to be soon then is it. Great. Then it will be pay back time!" Immy and Eddy smiled at each other. "Give us five, On the side and with that the two girls rolled down the hill and flat out on the football pitch. To be easily set upon by a dozen or more of their would be School Children.
"ROLL ON Monday!"  Shouted Immy.
"ROLL ON May!" Shouted Eddy.
"ROLL ON THE OPENING DAY OF THE SCHOOL OF FINGLES WOOD!"
Another chance to see the real Badgers from Wales,
just like Edna and Irma are  now.
And so here they were standing at the cave entrance of there very own school.
It was only just turned eight thirty in the morning, and none of the pupils were due to arrive for another hour.  The girls decided it would be best to start at half past nine rather than have the little ones wandering through the woods in the dark.
"Maybe when the longer days come round we will start earlier and finish earlier too," Eddy said as she straightened up the last few books on the book shelves."There you go, what do you think of that. Gosh I hope we're not taking on to much Immy, I'm so excited I don't know what I'll do if no one turns up!"
"Oh gosh, don't even think such a thing." Eddy's younger sister Immy said "All this hard work gone to waste. Gosh it really would be terrible!"
"Hey don't tell me you're afraid," Uncle Bart  laughed out loud, it echoed through the rocks. His full name was Bartholomew Bertrand Boggleworth but everyone called him Uncle Bart.
"I am certain it won't be long until we hear the patter of tiny feet coming from every direction." He laughed again.
It was Uncle Bart that decided that the large cavern near the bottom of the rocks was the best cave to use for the school. It would be easily reached by the smaller and none climbing creatures to get to the class rooms. There had been loads of work to do; lighting and heating would be necessary for the winter, these were the big jobs along with an extention on the water pipes from up above. But with so many able bodies of all sorts offering their help work was soon underway and it wasn't long before all the big jobs were finished.
Then there were the pupils, the meeting that the two young badgers had arranged with Fiona the Tooth Fairy proved very useful, especially when she offered the help of a few of the younger fairies to come and help out.
The lighting and heating were both working well, they had a few problems with damp over the winter but now the spring had arrived it was fine, all the repairs had held up well.
"Do you need any of the furniture moving before I go back up top, my dears, Uncle Bart said as he added some wood to the burner. "This should stay in till at least dinner time, I will come down then and stoke it up for you."
He was very proud of the new wood burner that they had  given to them by the animals who lived in the nearby valley. It seems it had been dumped down by the road side, it had taken a lot of hard work to get it cleaned up, but it seemed nothing was to much for the animals and friends of Fingles Wood.
The bricks they had been given by the foxes that lived in the old brickworks down by the railway line. It was so good to know that they all got on so well together.
"You must be the bestest Uncle in the whole of the Shire," Immy said, flinging her arms around as much of Uncle Bart's fat belly as she could.
"Right then I shall be off, make sure you keep the big guard around the stove now won't you but I think you know that anyway," he chuckled and made a quick exit through the cave entrance and back up to the sett and Great Aunt Izzy.
          It was all ready, everything that they had thought of was ready. They both knew that they had almost certainly missed something out. It was only yesterday that they realised that
they had forgotten a cloakroom, not just for little jackets, but a place for dry shoes or slippers, there would be no point them sitting all day with wellies on, now would there?
 "Coo-eee, is anybody here yet," a small voice came from outside. "Fiona has sent us over, she said you would be expecting us."
In the doorway hovered two smallish fairies, one was dressed in blue the other in green, they looked very young and very pretty. It was the younger looking one that spoke first.  "So here we are, I am bluebell, and this is my older sister Lily." she said directing her hand towards her slightly taller sister. And both of them looked like the flowers they were named after.
"What would you like us to do?" Lily said, smiling at Irma. But poor Irma, was standing open mouthed. She had met Fiona but this was a completely different type of fairy. They were larger than Fiona and although smaller than the two badgers when they were stood upright; which is the way most creatures do when they aren't surrounded by humans, they were much larger than Fiona, in every way.
"Irma! for goodness sake close your mouth, the poor fairies will be frightened away by the size of your teeth." Eddy said laughingly.
Poor Immy she would have gone as red as a raspberry, that's if, badgers blushed of course.
"Oh I am so s - sorry". Immy said closing her mouth quickly over her teeth. But she needn't have worried for both Bluebell and Lily were busy laying out pencils and rulers on the childrens desk.
The big clock on the wall struck 9.30, and as if by magic creatures of all sorts were coming from every direction.
"Oh my goodness will you look at that Immy, I am sure we haven't got all these on our registers," Eddy glanced both ways before adding, "In fact I am certain we didn't have this many." As little bodies of all shapes and sizes carried on walking into the cave mouth.
Lily and Bluebell stood together at one side of the gate that crossed the entrance, and Immy stood the otherside counting hurridly as they walked  past shyly, smiles all over the black and white, red, fawn, and even plain white faces
"Oh dear Edna, I am sure I counted 42 and I may have missed some of them that were hidden by the big ones." Irma stood there by the gate unable to move.
The two fairies however were doing a fine job of arranging the school children into a line or two or three.
"Well I have the exact number and you'll be pleased to know that there is only 47 and nine of them are older ones who have brought their younger sisters or brothers," said Lily.
 "So don't get too alarmed Miss Irma, we shall be able to manage, I am sure! Exclaimed Bluebell.
   "Of course we can." added Edna, "Come on Miss Immy get out the register, throw out the escorts and let's get this school on the road."
        "Well children, I see you have managed to get here all right." Eddy said but not loud enough, "Hr Hum," she cleared her throat. "I said you're all here then, children?"
"Well we might be Miss , but we don't know how many you were expecting, do we?." Came the reply from a voice that stayed hidden behind all the others.
"Excuse me, but to whom am I speaking?" Eddy spoke louder this time. "Let us have you out here at the front. It is so kind of you to offer your help me with the register!"
The rather cheeky body was pushed forward to the front by the other kids.
"Aha, so you have decided to come have you young Stevie Walls, It's really nice to see you, did you remember to bring along little Wilhelmina ?" 
Before he had a chance to reply a small weasel face appeared from behind her brother.
"Hello Miss Eddie," she said shyly then vanished again.
"And in one piece too Miss Eddie, mother said, to ensure she was in one piece going home as well otherwise we would get a spanking off me dad later!" He exclaimed, and a huge grin covered his very good-looking weasel face.
"Hm, I can see your going to be a handful already." Immy said as she helped Bluebell and Lily with their chairs. I do believe the smile on her face was bigger than Stevies.
"Come forward young Wilhelmina, I do believe you will be in Miss Bluebell register, along with Susan, Sarn and Sugar Royal." Immy looked at the bunch of young badgers and rabbits in the corner. "Now I don't think its a good idea to put the bigger animals in with you. So how about Glen and Glenda Rabbit and Cherry and Merry Pole. Oh yes and what about your cousin Rees." She counted out the little ones who came to the front and stood next to Bluebells chair." Yes I think that will be enough for you to begin with. What do you think Bluebell, enough or too many."
" I think nine is a good number,"Bluebell said, leaves room for an extra one should we have any late additions."
Poor
Miss Immy, there seemed to be enough here already, gosh could they manage any more?
It didn't take long to sort out the other little ones that Lily was going to help take ca
re of.
"And now the first thing I want you all to do Miss Bluebell and Miss Lily is to make a register, so that we can make sure we have a record of their attendance should they be absent and we can check that they haven't just gone missing." Immy said without taking a breath.
And so the new school at Fingles Wood was started, and as far as I know it is still going strong.
Fairy Bluebell's Register

                                            

Fairy Lily's Register
Fairy Bluebell 
Fairy Lily 
  Glen Rabbit                                  

Peter Cavy
  Glenda Ra bbit                             

Paddy Cavy

.
  Cherry Pole                                  

Jemima Jingle.
  Merry Pole                                   

Joanie Jingle.
  Rees Rabbit                                  

Rosco Berry.
  Sarn Royal                                    

Rupert Rat.
  Susan Royal                                  

Reggie Rat.
  Sugar Royal.                                 

Rosie Squirrel
  Wilhelmina Wall                           

Ruthie Squirrel.
Both Bluebell and Lily had no problem what so ever with getting the little ones sorted out with coats off and slippers on. Some of them hadn't brought any with them, but Lily gave them each a wee note to give to their parents. My goodness you would have thought it was an invitation to a Fairies Ball, it was a good ten minutes before they put the note away safely in their bags.
     It was decided that the little ones would take it in turn to come up to the blackboard and say what their names were and where they lived in Fingles Wood. For although they were all together, a few of them had never met with living beyond the cave and over towards the Farm.
Young Rees Rabbit, had come with his elder sister and brother, who were going to be in Miss Immy's class, he was so proud to be going to school for it meant he could wear his brand new jump suit.
There were two more rabbits in Bluebell's class, Glen and Glenda Rabbit from Barrow Hill. They were twins an
d looked very much alike. And even though one was a boy and the other a girl, Glenda wore shorts the same as Glen
Glenda said she would ask her mum to put a red ribbon in the long fur on her head, that way Bluebell could tell which was which.
I think Glenda is the one with the flowers, don't you?
      And so with the little ones sorted and the bigger ones being sorted out in the classrooms that had been made for Miss Immy and Miss Eddy, things soon got underway and the first school term began and the next few months were full of learning and playing, nature walks and swimming lessons, trips to all different places and of course life still went on in the valley and the woods. But for now we will leave Miss Irma Pogglewatch and her sister Miss Edna Drewstitch for a short while. But don't cry, they will be back for the Easter Holidays and if I find out that something really exciting happens between now and then I will be back to tell you about it. Bye for now and be good.
Hugs and cuddles Seligor, do pop back to Seligor's Castle soon though, there will still be a lot going on and I do believe that Percy has a few things to tell you about down there in the South Pole.
There is also
Diddilydeedot's Dreamland to visit,  as well as Dodies Dream World and Diddilydeedot and her travels around the world.  See you soon Seligor xxx xxx
            Edna Drewstitch and her sister, Irma Pogglewatch.
From one Mother to the World.
"Please give our children the peace they deserve"