SELIGOR'S CASTLE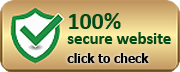 It's Playtime in the Castle for Everybody.
I WANT TO BE LIKE DADDY
I want to be like daddy, to grow a nice, big man;
I look so small beside him, though I stretch up all I can
I want strong arms like Daddy - he could fight with anyone;
And he can walk much quicker than my little legs can run.
I want to be like Daddy, for he's the best of all -
He lets me climb right up him, and never lets me fall.
I want a stick like Daddy's and a lovely "Sunbeam" bike;
To have a lot of money to buy all the things I like.
1917 sunbeam 3 1/2 hp
If I'd as much as Daddy of silver and of gold,
I'd never, never go to work, not do what I was told.
I'd buy a great big motor, and I'd be the motor-man,
And drive along in triumph, heaps faster than others can.
I'd have a house my very own at Margate or at Rhyl,
And paddle all the morning and with shells my pocket fill.
I'd buy pounds and pounds of chocolates, and have strawberry jam for tea,
And have a nice fat donkey to ride on by the sea.
I want to be like Daddy; on the tram-car I would ride,
And jump in while it's going, and always sit inside!
If I were big like Daddy, I would jump, and fish and climb;
But Daddy seems to think that I have far the nicest time.
My Daddy says he wouldn't like to do these things all day,
It's only little boys like me who always want to play.
He says I've heaps of things to learn, and that he works for me;
But when I'm big I'll help him, and how splendid that will be!
                                                                                      Written by Marjorie W. Crosbie.