Seligor's Castle, fun for all the children of the world.
Dexter Dragon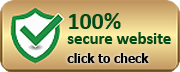 DEXTER THE DRAGON'S DEN

 NORTH WIND IN OCTOBER



In the golden glade the chestnuts are fallen all ;
From the sered boughs of the oak the acorns fall :
The beech scatters her ruddy fire ;
 The lime has stripped to the cold,
And standeth naked above her yellow attire
The larch thinneth her spire
To lay the ways of the wood with cloth of gold.


Out of the golden-green and white
Of the brake the fir trees stand upright
In the forest of flame, and wave aloft
To the blue of heaven .their blue-green tuftings soft
But swiftly in shuddering gloom the splendours fail,
As the harrying North wind beareth
A cloud of skirmishing hail
The grieved woodland to smite :
In a hurricane through the trees he teareth,
Taking the boughs and the leaves rending,
And whistleth to the descending
Blow of his icy flail.
Gold and snow he mixeth in spite,
And whirleth  afar :  as away on his winnowing flight
He passeth, and all again for awhile is bright.




By Robert Seymour Bridges,




 (23 October 1844 – 21 April 1930)


was an English poet, and

poet laureate

from 1913 to 1930.



HAPPY PEOPLE MAKE A HAPPY HOME!
Castles, palaces, villas, houses, huts….. there are so many types of buildings  we live in and call them our home.
I have been all over the world and seen all the types that people live in including boathouses floating on water.
The strangest building that I saw belonged to a poor  widowed mother.
Her house was a patched up boot!
All the conversion work to make the boot comfortable and homely had been done by a master builder, who was a close friend of the family.
He had opened up thirteen windows and built a large  balcony.
The lady had seven children and though the place  was cramped all of them lived happily and supported each other.
It was the happiest home I had ever seen.
THE DRAGON'S DEN








I think there may be some dragons in here , but I'm not sure.
I will take a peek in a few moments.
Nope I couldn't find any real dragons but I did learn how to make chocolate.  yummy, yummy. xxx

Custard the Dragon
Belinda lived in a little white house,
With a little black kitten
  and a little gray mouse.
And a little yellow dog
and a little red wagon.
And a realio, trulio, little pet dragon!
Now the name of the little black kitten was Ink,
And the little gray mouse, she called him Blink,
And the little yellow dog was sharp as Mustard,
But the dragon was a coward, and she called him Custard.
realio, trulio, little pet dragon
Custard the dragon had big sharp teeth,
And spikes on top of him and scales underneath,
Mouth like a fireplace, chimney for a nose,
And realio, trulio daggers on his toes.
Belinda was as brave as a barrel full of bears,
And Ink and Blink chased lions
down the stairs,
Mustard was as brave as a tiger
in a rage,
realio, trulio, little pet dragon"
 But Custard cried for a nice safe cage!
Belinda tickled him, she tickled him unmerciful,
Ink, Blink and Mustard, they rudely called him Percival,
They all sat laughing in the little red wagon
At the realio, trulio, cowardly dragon.
realio, trulio, little pet dragon
Belinda giggled till she shook the house,
And Blink said Weeck! which is giggling for a mouse,
Ink and Mustard rudely asked his age,
When Custard cried for a nice safe cage!
Suddenly, suddenly they heard a nasty sound,
And Mustard growled, and they all looked around.
Meowch! cried Ink, and Ooh! cried Belinda,
For there was a pirate, climbing in the winda!
Pistol in his left hand, pistol in his right,
And he held in his teeth a cutlass bright,
His beard was black, one leg was wood;
It was clear that the pirate meant no good.
Belinda paled, and she cried Help! Help!
But Mustard fled with a terrified yelp,
Ink trickled down to the bottom of the household,
And little mouse Blink strategically mouseholed.
realio, trulio, little pet dragon" 
But up jumped Custard snorting like an engine,
Clashed his tail like irons in a dungeon,
With a clatter and a clank and a jangling squirm,
He went at the pirate like a robin at a worm!
realio, trulio, little pet dragon
The pirate gaped at Belinda's dragon,
And gulped some grog from his pocket flagon,
He fired two bullets, but they didn't hit,
And Custard gobbled him, every bit!
Belinda embraced him, Mustard licked him,
No one mourned for his pirate victim.
Ink and Blink in glee did gyrate
Around the dragon that ate the pirate.
But presently up spoke little dog Mustard,
I'd been twice as brave if I hadn't been flustered.
And up spoke Ink and up spoke Blink,
We'd have been three times as brave, we think,
And Custard said, I quite agree
That everybody is braver than me!
realio, trulio, little pet dragon"
Belinda lived in a little white house,
With a little black kitten
  and a little gray mouse.
And a little yellow dog
and a little red wagon.
And a realio, trulio, little pet dragon!
Belinda is as brave as a barrel full of bears,
And Ink and Blink chase lions down the stairs,
Mustard is as brave as a tiger in a rage,
But Custard keeps crying for a nice safe cage!
Ogden Nash
THE AMBITIOUS OGRESS
        M


any years ago, there lived in a large Castle in the heart of a forest, an Ogre and his sister Jemima. Now Jemima, although very plain (not to say ugly), was exceedingly vain.She loved beautiful clothes and jewels and longed for a happy, fashionable life. Her one ambition was to get into good Society and go to Court, and her one topic of conversation was how to get her wish. She always had the Court Circular sent to her, and the poor Ogre got terrible tired of hearing Jemima reading all the Court news and what everybody wore at the Balls and Parties.
"

You know, brother," she said one morning, "if we became vegetarians or ate just a little fish I believe they would invite us.

"
     
 "
I don't want to be invited," growled the Ogre crossly, "and
I won't eat fish - it's clammy."


"
Oh dear," sighed Jemima, " you do take after poor dear grandpa! - You remember he always did say (young as I was) it was a mistake to eat the Royal Heralds. It has given us a bad reputation among the really nice people. High Society, you know, is very touchy."
       As she talked Jemima was looking at herself in the mirror, turning it this way and that, with one eye on the pictures of the latest fashion in the Court newspaper.
       "You know I'm not vain, brother," sighed she, "but I do have the figure to wear Court dress, my feet are perhaps a little on the big side, but otherwise I am perfect." She gazed at her number twelve shoes.
       "I know what I will do," said Jemima brightening, I shall write and ask again for an invitation to court, and just mention that I only eat eggs and vegetables, and that you will offer yourself in marriage with a wedding dower and full board to the little Princess - the plain one  no one will marry."
"What!" shouted the Ogre in rage and horror at the bare idea, "just to go to Court, you would marry me, me, to a plain wench with a sharp tongue - some puling, pale faced hussy, always whining and crying, and fearing I am going to eat her whenever I feel hungry?"
         "Oh, I don't think she is quite as bad as that," said Jemima soothingly, "but all the other Princesses they say, are so lovely and so fair, that they have all found Princes to marry them, although sevetnteen is rather a lot to find. The youngest Princess is dark they say, and has a sharp witty tongue and a will of her own. Nothing of that kind is fashionable just now in really the highest circles. Only the 'womanly woman' is admired - something in my style," and Jemima smirked happily at her reflection.
        The Ogress's letter caused quite a stir at Court; it was know that she was enormously rich, and if she really had turned vegetarian, well, you know, it might pay! Then the idea of getting the young Princess married was very tempting; the King and Queen had almost given up hope.
There were no more Princes to spare after the seventeenth sister had had married and when they offered the hand of the youngest Princess to a court official with a large dowery to tempt him, she was so angry she snubbed him unmercifully. He therefore refused the honour, preferring a quite life.


       A council was called headed by the King, Queen and Lord Chancellor, to disguss the letter of the Ogress. Everyone was for it, save only the Queen. In her heart she thought her dark haired  little daughter quite as pretty, and much more charming than her seventeen fair elder sisters, although she did not dare say so.
       "You dont think the Ogre is like his Grandfather do you?" She said turning anxiously to the Lord Chancellor.
``"Quite the reverse, I believe your Majesty, no one has been missed for years. True, your loyal subjects avoid the forest as far as may be, although I doubt not that he, like his sister is vegetarian."
       "Part of the marriage agreement shall be that he is to regard the Princess entirely in the light of a wife, and not a tit-bit," he  added to reassure the anxious Queen. So word was sent to Ogre Castle to meet the Pri
ncess at the edge of the forest, where she would be handed over to the Ogre in exchange for Jemima and a large sum in gold.
    When the great day arrived all the Court Officials found they had pressing duties to do at the palace - the fate of the Heralds still being fresh in their memories. So it was left to the little Princess's old nurse and a few faithful soldiers to escort her to the meeting




place in the shadow of the great forest trees.


       The Ogre was in a terrible temper; he had held out against Jemima for several days, but she had made his life such a misery to him with her hysterics and tears, her sulks and complaints, that he decided that things could not well be worse, even with a wife, and that he would at least rid himself of Jemima; so he at last consented in order to gain a little peace and quiet.
       The Ogre rode to the forest's edge to see the last of his sister and to meet his unwanted bride. He refused to wear the new suit Jemima had ordered him, and went looking as untidy as he could manage, and scowling angrily.
In spite of this the Princess, who was to proud to own up to being frightened, was relieved to find him better looking than Jemima. "If he didn't look so fierce he wouldn't look so bad," she thought. But there if he eats me it won't make much difference."
       "How do you do," said Jemima, who was radiant  at the idea of having a Princess as a sister in law, and after bidding farewell to her old and weeping nurse, she allowed the Ogre to place her on his horse.
       The Ogre was dumbfounded at seeing her so small and pretty, and apparently quite unafraid. He had never seen any woman save Jemima, as all his servants were men, and therefore had thought all women must be big and ugly, with whiskers on their chins and large yellow teeth.
       The Ogre felt dreadfully shy and tongue tied. The only remark he could think to make, was how hungry he was; and that, he felt, lacked tact. The Princess however, chatted merrily on, and the Ogre felt quite relieved when she said
High Society bored her.

By the time they reached the Castle he had even forgotten his anger enough to promise to teach her how to fish, and it was not many days before they were good friends. If they quarrelled, as they sometimes did, it was soon over for the Princess did not hesitate to snub him, and





the Ogre was so amused at anyone so small and unafraid, he always ended by laughing.
       Jemima, well she was so delighted at being in High Society at last, that she spent the rest of her life going to all the balls and parties, and having her portrait painted over and over again for the Court Circular.
       As for the Ogre and his litte Princess, they were so happy in their beloved forest that they never wanted to go anywhere else at all.
Another short story from "Fairy Tales."
D.M.G. Howell  
Puff the Magic Dragon


Puff the Magic Dragon lived by the sea,
And frolicked in the autumn mist in a land called Hanah Lee.
Little Jackie Paper loved that rascal Puff;
And brought him strings and sealing wax and other fancy stuff.
Puff the Magic Dragon lived by the sea,
And frolicked in the autumn mist in a land called Hanah Lee.
Puff the Magic Dragon lived by the sea,
And frolicked in the autumn mist in a land called Hanah Lee.

Together they would travel on a boat with billowed sail;
Jackie kept a look-out perched on Puff's gigantic tail.
Noble kings and princes would bow when e're they came;
Pirate ships would lower their flags when Puff roared out his name.
Puff the Magic Dragon lived by the sea,
And frolicked in the autumn mist in a land called Hanah Lee.
Puff the Magic Dragon lived by the sea,
And frolicked in the autumn mist in a land called Hanah Lee.

A dragon lives forever, but not so little boys;
Painted wings and giant strings make way for other toys.
One grey night it happened; Jackie Paper came no more.
And Puff that mighty dragon ceased his fearless roar.


 His head was bent in sorrow; green scales fell like rain.
Puff no longer went to play along the cherry lane.
Without his life-long friend, Puff could not be brave;
So Puff that mighty dragon sadly slipped into his cave.

Puff the Magic Dragon lived by the sea,
And frolicked in the autumn mist in a land called Hanah Lee.
Puff the Magic Dragon lived by the sea,
And frolicked in the autumn mist in a land called Hanah Lee.


Midi: Puff the Magic Dragon
As usual these beautiful mini tunes come from my friend Mary in America, I don't know what we would do without her and Dadazi for these lovely contributions, So let's say a big THANK - YOU, from all at Seligors Castle and Diddilydeedots Dreamland.
Dexter the Dragon and the Ogre's Battle  
               Dexter lived in a cave; he had lived in a cave all of his life  apart  from  when he went on holiday, and that wasn't very often. In fact it was so "not often" that poor Dexter couldn't remember when his last holiday was or even where he went to for it.
Poor Dexter it was not easy being a dragon, for some reason you didn't find many books which told stories about "good dragons," yet Dexter could never remember being anything, but good.
And so this morning when Dexter woke up from what was a  very cranky sleep, he decided there and then, that he was going to leave the cave for good.
"Why should I stay here in this damp, smelly, wet old  place?
Surely there must be another place were dragons are made welcome," he sighed deeply. "I mean there must be and I am jolly well going to find it!"
       He quickly ate his breakfast, made a cup of hot tea and began searching for his bag, he eventually found it in the back of an old wardrobe along with some waistcoats and pants he would need to take
with him.  He found his torch that his friend Lancelot the Knight had given him, (you will  like Lancelot, but that's another story,) and a  map book that Seligor had sent him for his birthday last year.
He then took down the small picture of his mum and dad off the wall he would keep that for definite, they had long since left Prehendre for a better climate. 
He had a few odd bits of food left in the food cupboards and some cheese and pickles and couple of dry crackers left in the pantry, also a large bottle of pop. He wrapped the cheese and biscuits in his big dragon size handkerchief then put it and the lemonade in his havasack with his other bits and bobs, then throwing it over his shoulder he walked out of the cave for good. He
didn't even turn round to take one last peep. He plucked a piece of straw, popped it in his mouth and chewed on it as he walked down the steep hill and towards the river.
At last he was there standing watching the water as it trickled in places over the stones. He was already beginning to feel the freedom he wanted, he stood looking at the rippling water for a few moments then he took off his waistcoat and paddled into the crystal clear stream.
It was glorious, little minnows were swimming round his toes, he laughed as a couple of baby eels came closer to inspect this strange creature that was in their domain. After a sho

rt 

paddle and a few splashes, he had a go at spinning some stones, something he hadn't done since he was a young dragonette. And he did it, he actually remembered how to spin stones, he smiled he was so happy.
He climbed up onto the bank and sat down, yes he was so happy to be out of the cave and feel the freedom of the countryside that he sang a little song, tapping out the rhythm on a big stone like a drum.
 Happy, happy, happy I will be,
Living in a castle not by the sea.
But on the mountains where the grass is green
and a bridge of wood crossing a sparkling stream.
He wasn't the best singer of songs but he did try and he did like it when the birds seemed to join in with him.  He lay down for a few moments on the bank watching the birds flitting in and out of the bushes searching for worms and insects, it had only been about two hours since Dexter had left the cave but he was beginning to feel hungry already. He opened his parcel of food and took out a big piece of cheese that he had bought from the  traveller last week. It tasted so good, he forgot to know when to stop and before three minutes had past he had ate it all and a couple of pickle onions and his crisps. He then drank the whole bottle of pop, but it was his
favourite flavour. He packed up all his rubbish and even though he was feeling a little sleepy in the morning sun, there was no time to rest he had to get to were he was going with plenty of time to spare before the night fell. He stood up and looked first up river and then down, if he followed the river downwards and through the mountain pass there was almost certain to be a village of some sort in the valley.
 So after putting his waistcoat back on and getting all his things together he carried on following the river as it flowed down through the mountain pass.
He walked for miles and miles and he really was beginning to wonder if there were any villages around maybe he was going to end up having to spend the night outside with the bats and the owls.
Dexter  stopped as a little rabbit ran across the path in front of him, he smiled and carried on walking round the next bend, when....   
"Is that smoke I see over those tree tops?"  Dexter said all excited as he stood on tippy toes trying to get a better look over the trees. Up to the left of the village was a huge steep hill and on the top of the hill there was what looked like a castle.
"Hm I wonder who or what lives in that castle, could be another dragon,  hmm maybe not such a good village after all." Dexter muttered to himself.
The sun was shining on rows of little cottages they all had little red roof's, the rays of the sun were reflecting off the tiny panes  of glass in the windows. He could see the houses and the school, but he couldn't see any people, not even children playing in the small park 
"I wonder why it is so quiet? Maybe they saw me coming and they've all ran away?"
"Well there is only one way to find out and that is to go down and have a look." So with another little song Dexter walked on until he came to the first house in the village.
Opposite the house and
across the river where a couple of other buildings, one looked like a school and the other was a chapel, a sturdy litle swing bridge crossed the river to the other side.
  He frowned and gave a deep sigh and a snort which made two little puffs of smoke come out of his nostrils, "But how could they I was round the bend in the road." he said out loud.
He was almost upon the village now, so he turned towards the cottages and began to whistle, at least if there was someone there they wouldn't be made frightened by his sudden appearance. But nothing happened, no one even came out to see who was whistling, he passed the next cottage and the next but
again no one came out, even though the door was slightly ajar on the last one and there was smoke coming from the chimney.  It seemed very, very strange.
Dexter carried on walking and whistling, he was almost down to the bottom of the main road yet even when he looked up the little lanes behind the front cottages he still couldn't see anyone.
Then as he drew close to the last cottage he noticed that this one was slightly different. There was a large shed at the side and a fire was burning in the big fire place also some bellows and an anvil.
"Well," said Dexter, "this has got to be the blacksmiths and where there is a blacksmith there are horses and where there are horses,  well there is usually people, but still there was no one to be seen.
There was a style leading round to the back of the Smithy.
Dexter climbed over and walked round to the back door, he knocked lightly.        
 "Hello there, is anyone at home?" he called, not too loudly because he didn't want to frighten anyone who just might have stayed behind.
"Hello, hello" he called again. Poor Dexter he didn't know what to do, what should he do now, they must have seen him coming and ran away because they were scared he might eat them up.
He sat down on the grass verge outside the Smithy and tears filled his eyes.
"I wish I'd never come this way, but I suppose it wouldn't have mattered which way I went, people would still be frightened of me."
Poor, poor Dexter he picked up his bits and pieces and started off up the road, leaving the village behind him.
Then just as he reached the top of the hill he stopped, his sharp ears suddenly picked up a sound, he listened. "Yes there it was again, the sound of a baby crying."
But the sound was coming from the small woods at the back of
the village. He couldn't just leave and not know what was wrong so he climbed over the style and walked over a small field and across into the woods. As he went further inside the wood, the cry of the baby got louder.
He came to a halt outside what looked like a small cave.
He walked into the mouth of the cave just as the baby cried gain.
"Hello there, please don't be frightened," he said "I'm not going to harm you, I heard the baby cry is it alright, he sounds like he's hungry?"
Dexter's eyes had become used to the dark very quickly, he was used to it remember, and there at the of the cave huddled together were lots of people, Dexter knew straight away that these must be the villagers. They stood there looking very, very scared.
"Please, please don't be scared of me, there is no need to be. I haven't come to hurt you in fact I will help you if there is something wrong." Dexter said gently. He smiled but unfortunately this showed his huge teeth and the villages moved back a little further. 
Then quite suddenly out of the middle of the group walked a little girl, she was wearing a lovely dress of pink and yellow,  Dexter thought how pretty she looked, even though he could tell she had been crying.
Dexter smiled at her and knelt down. The little girl walked
right up to him and bending her head right back so she could see his face she said.
"Excuse me mister but my mum says that you are a dragon?" 
Dexter nodded his head and smiled, he could see her little legs shaking.
The little girl stuck out her chin and looked straight at Dexter's eyes, she held out her hand it had a beautiful red flower in it..
Dexter extended his talon and took the flower from her hand.
"In that case will you help us Mr Dragon?" She continued to look straight at Dexter face.
Dexter nodded his head in agreement, and a huge smile crossed the little girls face she moved closer to Dexter and he let his body sink further down onto the floor of the cave. Without more ado, she walked straight up to Dexter and he reached out and picked her up onto his knee.
All the villages went "ooooo," The little girl frowned at them.
"The thing is we thought that you were Duncan!" she exclaimed.
"So you thought I was Duncan, would that be the dragon then who lives in the castle up on the hill?"
"No, no Duncan isn't a dragon, oh no, he's a huge ogre. He came here some months ago and moved into the castle. He is cruel and mean and he has taken my daddy and my brother away to work for him and we are very, very frightened. The little girl bean to cry.
"There, there, there." said Dexter, "dont you cry now, I'm here and I will help you so let's not have any more tears," he reached in his pocket and pulled out his clean handkerchief and wiped away the little girls tears.
"Now firstly what is your name and then maybe you can tell me all about this big bad, ogre.Duncan you say his name is and he has took your daddy and your brother and I suppose that he has taken away all the menfolk of the village for there doesn't seem to be any of them here."  He glanced round the people who had moved towards him. "But never mind we shall soon get them all back again. I promise."
 As if released from a spell all the villages started to moving even closer, gone was their fear,
they could see that Dexter wasn't going to hurt them, everybody started talking at once and Dexter had to ask them to keep quiet for a moment.
Dexter spoke quite loudly and two puffs of white smoke curled up to the roof of the cave, the childen gave a little squeal and Dexter laughed and it happened again. Everybody laughed and for the first time Dexter began to relax as did the mothers and the children.
"Well, let's start at the beginning again, this Duncan is an Ogre and he lives in the castle on top of the hill and he has kidnapped all the men and the boys?" Dexter said again, and this time everybody nodded their heads. Getting up from his knees and walking outside into the sunlight, the villages walked out behind him. 
The little girl walked out with him she told Dexter that her name was Melissa.
Dexter then told everyone who he was and where and why he was in their village. "And that is it really, I was so fed up of being on my own and living in a damp cave that I set out to find a home and here I am."
  Dexter smiled as the children gathered around his legs,
"So what do you think we should do with this Ogre called Duncan, he is wicked, evil and cruel and he lives in that castle on top of the hill, and you would like me to get rid of him?"
Melissa beamed a huge smile up at Dexter's, she threw her little arms around Dexter's neck, but the tears started to flow again.
"
Oh come, come now," said Dexter, "why cry so, I've said I will help you get rid of this dreadful Ogre, so why so many tears?" Melissa sobbed quietly into his shoulder.
"I'm crying cos I'm happy Mr Dexter." Melissa said tears and smiles all becoming one. It waas then that a rather large lady in a green shirt and trousers reached up and took Melissa out of Dexter's arms.
"Now, now Melissa, do come on my dear, Dexter can't help us if you go giving him a cold with your wet tears." She gave Melissa to her mother and turned to Dexter.
"Hello, my name is Brenda and I'm pleased, we're all pleased to meet you," she said with authority. "I am married to the Henry the Blacksmith, but unfortunately he was taken last month and so I have had to look after the forge."
Brenda flecked her muscles, smiled and reached out her hand for Dexter, who caught it in his talon and shook it heartily.
"Now, Dexter, you see it's like this. Every few days Duncan orders a couple of the lads back down into the village to get food and tools and things that he might need up at the castle. We think he must be making alterations to the castle, making it impossible for anyone to take it from him."
She pushed her sleeves up again and smiled as she showed her muscles once more.
"Now as you can see I could probably take him on single handed but he's not daft, he doesn't leave the castle, and now he has all the men and the boys prisoners."
She shook her head and her mop of yellow hair bounced up and down.
"We can't really do anything can we?"
Dexter looked up the small mountain and smiled. "Well I reckon that, that castle could make a lovely home for a homeless dragon, what do you think girls?" He smiled and all the villages started to clap their hands and whistle.
"However I think we will have to wait till the morning, no good doing anything in the dark, someone might get hurt and I need you all to tell me what you can about the castle and this here Duncan, what do you think?"
But just as Melissa was about to answer him someone shouted from the outside of the cave.
"Look, look here is Thomas and Michael, the ogre must have sent them down for messages again."
Dexter moved back into the cave. "Hm does he often send someone down twice in a day? Moving still further into the cave.
"No not normally!" Brenda answered frowning.
"Then I think it would be better for everyone if there is no hint of me being here. You never can tell he might have seen me in the village."
He smiled a cheeky smile and winked his eye at Brenda.
"However do try and find out if they know what he will be doing in the morning, and also what time he gets up."
"Don't worry, leave it all to me I will find out what you need," Brenda said smiling and shaking Dexters talon again, till he felt his arm was going to come off.
"So  glad to have you on board Dexter dear."
She said as she plodded down the road and without glancing back she took the boys to one side and after sorting them out with a little hammering here and there and with plenty of questions asked and answered, she sent them on their way back up the mountain.
      Once the boys were out of sight of the village, the villages themselves they all made their way back to their cottages. On their way back they talked excitedly about the following day and how wonderful it was going to be without the Duncan.
Poor Dexter on the other hand wasn't sure what he felt for he had never had a battle before. In fact he hadn't even had what you'd call a decent fight, and he most definitely had never seen an ogre before, big, little or even medium size.
It was getting late and already the stars and moon had taken the place of the sun in the sky.
He sat there listening to Brenda and a few of the other ladies as they told him which was the best way into the castle. What it was like inside it, and where the men and boys were kept.
When he had heard everything about six times over, he decided it was time
for his bed and he would see them before he left in the morning.
Dexter had a nice hot cup of cocoa and two thick slices of toast with beef dripping on them and then he went to bed in the forge. There was plenty of hay for him to lie on and he closed his eyes and had... well... not the best of night's sleep but it was still better than being on his own in the cave he'd lived in for so long.
    He woke very early in the morning, earlier even than the sun. He had a picture in his mind of everything inside the castle, in fact it sounded rather nice, and if everything went to plan he should have quite a nice place to live.  But first he must get rid of the Ogre and hopefully do it without making to much of a mess and definitely without anyone getting hurt, especially himself.
Dexter smiled, then after taking another quick gulp of special juice for his fire he
crept out of the forge and up onto the mountain path, walking on all fours, which isn't really that easy for a dragon as the tail seems to get in the way all the time.
 Dexter slowly made it to the top of the mountain he hadn't see any sign of movement so. He went around to the side door  of the castle, for it was here Brenda said that the Ogre kept the villagers locked up.
The birds were singing in the tree tops again as Dexter went to the only door they were allowed to use and it wasn't till after the Ogre had been fed that they were let out to do their digging.
What the villagers didn't know was that Duncan had been told that there
was  gold in the mountain and he was using his knowledge of the area to put the men and boys to work digging a would be mine shaft.
Dexter made his way around the wheel that would be used for hauling the men up and down to dig for the gold.
 Dexter crept up to the windows one by one and looked inside. There wasn't much light inside but he could still make out the men folk lying on many mattresses on the floor.
Then as he made his way round to the window where Brenda had said the big hall was situated, he was aware that there was a noise coming from inside. Whoever it was dragged their feet, so Dexter was sure it must have been Duncan.
"Ogre's move very slowly." Brenda had told him last night, also he had grown very fat and lazy because he didn't do any work since he took the menfolk away.
Dexter took a deep breath in, "This was it, there was not much point putting it off!" He took in some more very deep breaths of air so that his furnace would be well stoked up and made his way up the steps to the doorway.
"I can't let him get too settled, he mightn't come to the door, and that would be no good." Dexter thought to himself.
He cleared his throat once more took another deep breath and walked straight up to the front door and banged on it.
Dexter frowned, the door seemed a little small for an Ogre but then again he'd
never seen one except in books. The door was flung open but instead of facing a giant Ogre he found himself looking into an empty hallway.
He heard a grunt and looked down at his feet. There in front of him was.... well what looked like an overgrown rat eating an apple.
Dexter had been holding his breath so that he could frighten the wits out of the monster, and instead he began to laugh and as he did so flames, not very big ones, licked out of his nostrils and onto Duncan's head.
Poor Duncan, his little tufts of red hair began to burn and then his side whiskers. Poor, Poor Duncan he leapt straight up into the air and screaming hysterically he tried to run back inside the castle dropping his apple as he ran. 
Dexter almost let him run away, he was laughing so much. Duncan didn't even come up to his waistband, what had been made to sound huge by the villagers was only tiny compared to Dexter.
Dexter stopped laughing and grabbed hold of Duncan who was trembling from head to foot, he was in fear of being eaten by this huge dragon.
"Dexter, at first didn't know quite what to do so he took him over to the cold water tap and gave him a cold bath to stop his whiskers burning anymore.
By now the villagers had heard the screaming and were running up the hill towards the castle. Some of them had made it to the kitchen door and were standing watching sure what to do.
They could see Dexter, holding onto Duncan who didnt seem half so big against
Dexter, Every time Dexter laughed he puffed out small flames as well as smoke out of his nostrils.
It was Brenda who moved first. She ran up to the dangling Duncan, and grabbed the keys, then she ran to the back door and let all the prisoners out, some of them were dressed all ready to go to work again in the mine.
Dexter stopped laughing completely and he put Duncan on the floor, and that was it. He gave a huge cry of pain, ran straight through the open door and was never seen again.
The men and boys soon realised that the Dragon had come to help them and began singing and dancing. The villagers, some of them still with their pyjama's on, were singing and crying, everybody was so, so happy.
Dexter even began to dance, and he hadn't done that in a long time. 
     A few days later, Dexter was standing in the kitchen of the castle clearing up some of the mess his fire had made when he was giving the Ogre his  burn and bath, when a knock came at the front door.
"Come in" he shouted, "the door is open."
He couldn't believe his eyes what must have been all the villagers, let alone their close neighbour's were stood on his doorstep.
"Dexter," Melissa said as she climbed up his leg and onto his knee. "We want to ask you if you will stay at the castle and be our guardian forever and make the castle into your home?" Melissa came forward with some parcels in her hands, she beckoned him to bend down, then she said with a big smile.
Dexter will you please accept these little gifts so that you can make the castle a really nice place to live?"
Then everybody rushed forward with their hands full of gifts, even the children. Nice soft rugs to put on
the floors, lots of soft bales of wool for his bed.
"Curtains for the windows." Melissa  said, "but you must be careful not to set fire to them if you sneeze." Everybody burst out laughing again.
Dexter was so proud, he just stood there smiling.
"Oh thank you, thank you so much, I would love to stay and I promise that I shall never let anyone hurt you again."
"Why Dexter, I do believe you have a tear in your eye," Brenda laughed and everyone joined in with her.                                
"Three cheers for Dexter who beat the wicked Ogre in battle.Hip, hip hooray!!!"
"They all began to sing and dance and of course
 "they all lived happily ever after."
Watch out for more stories about Dexter later in the year.
And if you've enjoyed this story please leave feedback in my Guestbook. It really does make me feel wonderful inside to know that someone is enjoying what I am doing.
Thank you. Diddily Dee Dot xxxx's and hug's
 Dorothy Milnes Sinclair January 2007

If you have any ideas do leave a message for me at 
      dottido@hotmail.co.uk          
It was the perfect place for the kids to go on a rainy day. They even had a Pool Table and Basket Ball Hoop to play with if they wanted. Not only that but a few of the ladies from the village took it in turn to serve juice and popcorn during the interval.
And Dexter, what is he doing at this moment? Why, he's outside in the Castle Grounds building a Park for the kids to play in when it's not raining.
He had also heard that a few friends of his were taking a trip into Fingles Wood to pay a visit on an old cousin of his that had become guardian to the Caves there. It seemed that since the school was started by the Badger Lasses, Erma and Edna, A bit of trouble had begun. He had promised his cousin Ianto, to go help him out. More about that later I think. xxx Seli xxx
Share
THE ELVIN COW
An Old Welsh Legend   
Any one who has ever visited Wales will remember that one feature of its landscape, as seen from the top of any of
the wild Welsh moutains, is the number of beautiful little lakes, the lake often nestling in some hollow close to the peak itself: and as you look down into the water, the colours on its surface shift and change every moment, as the cloud and mist, the sunshine and shadow, sweep to and fro above it.
Each of these little lakes has a fairy legend connected with it, and no wonder! Indeed, the Gwraged Annwn, or elfin ladies, were thought to live in these lakes, and at nightfall to lead out their yellow kine to feed along the high mountain pastures. Sometimes a farmer, going out very early on a summer morning, would see some of these yellow kine disappearing behind a great crag of the mountain fr above, while his own cows and sheep were still lying down peacefully in the lower pastures along the road. One day, to the great joy of an old farmer of Dyss-yr-nant, when his herd ame down from the mountain to be milked in the evening, he found amoung them one of these  same yellow kine.  Such an event was believed to bring great good luck: and certainly it proved so in his case. Such a cow, such calves, such milk and butter and cheese, were never seen before in the whole countryside. The farmer soon became very rich, owning great herds and doing a thriving business in the neighbouring market town. But like many a rich man, he forgot the cause of his wealth and thought only how he could get more. He argued that the elfin cow must be getting to an age where the only profit to be got out of her was the price she would bring as beef. So he proceeded to feed her up for market: and here, too, she proved marvellously responsive, for she kept getting fatter and fatter up to the very day set for her killing.
All the neighbours gathered together, and the butcher, baring his arm struck a mighty blow at the cow with his great knife. But before the point of the knife touched a hair of the hide, the butcher's arm was palsied and the knife dropped from his fingers.
The people heard a voice like a silver trumpet, and looking up the alley in the direction from which it came, they saw a beautiful fairy, clad all in green, standing on a crag above Llyn Barfog, and heard her say, or rather sing, -
"Come, yellow Anvil, stray horns,
Speckled one of the lake
And of the homeless Dodin,
Arise, come home!"
Whereupon the elfin cow and all her children and her children's children, a great herd, started up the mountain at full gallop. The miserly farmer hurried
off on his best horse in pursuit, but had to rein up sharply on the very edge of a great crag overhanging the lake. He got there just in time to see the fairy, clad in green garments, with a crown of red gold on her head, sinking below the waters in the very centre of the lake: and after her followed the whole herd down to the tiniest calf.
In th spot where they sank the yellow water lilies came up and blossomed year after year, and so to this day they are called cow lilies of the lake.
     revived 2008
FUN QUIZ from Dadazi



Every question has a funny but logical answer. Click the answer button to see the answer.
What animal is gray and has a trunk?
What animal eats and drinks with its tail?
Why do mother kangaroos hate rainy days?
How can you tell the difference between a can of chicken soup and a can of tomato soup?
Why is an eye doctor like a teacher?
Why did the cross-eyed teacher lose his job?
Why is mayonnaise never ready?
Do you know the story about the skunk?
If a papa bull eats three bales of hay and a baby bull eats one bale,
how much hay will a mama bull eat?
What does an envelope say when you lick it?
Why do cows wear bells?
Why shouldn't you believe a person in bed?
What is the best way to prevent milk from turning sour?
Why does a dog wag his tail?