Seligor's Castle, fun for all the children of the world.
Flora Fairy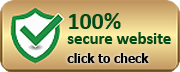 The Flower and the Stone


A flower grew next to a stone, on a narrow strip of land between a forest and the sea.



"O Stone,"

said the Flower,




"it is glorious to open my petals in the sun, to feel the heat of summer and the coolness of the air upon my flesh."



"I to am warmed by the sun,"

said the Simple Stone.   
"but my petals are slower to open. A million bright and perfumed flowers will flourish and die before I put forth my first tentative shoot or unfurl soft green leaves to a sun that you will never see."
Even as he spoke, the fullness of Summer pressed heavy beauty upon all the land, kissing each tiny flowers were turning brown, consumed, consumed in the intestity of Love.
After glorious Summer had kissed all the beautiful flowers he passed away over the edge of the world, and Autumn swept the fallen petals away on her red and golden winds.
Winter came and lay upon the Earth.
upon the trees of the forest, and the distant hills and mountains, upon the narrow stretch of land between the forest and the sea.

Underneath the pure white snow, the stone dreamed its long stone dreams and remembered the flower of summer.
Many summers and winters passed.
Autumn lost count of all the frail and beautiful petals that she carried away in her red and gold arms.

Finally the morning came of a long - awaited Spring and the stone put forth its first tentative shoot into the invigorating air.
As the sun rose slowly into the clear, crisp sky, it began to unfurled its delicate soft green leaves, turning this way and that as it grew towards the  heat and light.
 
Already it had forgotten the many days and night it had lain as a stone in the womb of the earth, baked by the sun, washed by a million rivers of rain, frozen by a million cold night.
Forgotten too were its dreams of conversations with flowers and insects, small animals and passing clouds.
Stones have deep great sympathies for things, but no great power of concious memory.
But now its time had come and it could wait no longer.
With a joyous shout , it opened the clustered bud of its long hibernation, exploding them into a riot of subtle and glorious colour, a perfumed mandala full of a million deities that dances upon each petal in divine celebration of consciousness and life.
The full heat of the sun, the full heat of the season, bent down to kiss the beautiful flower, for now it was High Summer and the golden sun was at its zenith, so that not a single shadow was cast over any of the land.
A small stone lay in the earth next to the flower.
In the bright sunlight it shone like a blaxing star.
James Russell Lowell [ February 22, 1819 – August 12, 1891]
was an American Romantic poet, critic, editor, and diplomat. He is associated with the Fireside Poets, a group of New England writers who were among the first American poets who rivaled the popularity of British poets. These poets usually used conventional forms and meters in their poetry, making them suitable for families entertaining at their fireside.
SINGING LEAVES
'What fairings will ye that I bring?'
Said the King to his daughters three;
'For I to Vanity Fair am bound,
Now say what shall they be?'
Then up and spake the eldest daughter,
That lady tall and grand:
'Oh, bring me pearls and diamonds great,
And gold rings for my hand.'
Thereafter spake the second daughter,
That was both white and red:
'For me bring silks that will stand alone,
And a gold comb for my head.'
Then c
ame the turn of the least daughter,
That was whiter than thistle-down,
And among the gold of her blithesome hair
Dim shone the golden crown.
'There came a bird this morning,
And sang 'neath my bower eaves,
Till I dreamed, as his music made me,
"Ask thou for the Singing Leaves."'

Then the brow of the King swelled crimson
With a flush of angry scorn:
'Well have ye spoken, my two eldest,
And chosen as ye were born;
'But she, like a thing of peasant race,
That is happy binding the sheaves;'
Then he saw her dead mother in her face,
And said, 'Thou shalt have thy leaves.'
He mounted and rode three days and nights

Till he came to Vanity Fair,
And 'twas easy to buy the gems and the silk,
But no Singing Leaves were there.
Then deep in the greenwood rode he,
And asked of every tree,
'Oh, if you have ever a Singing Leaf,
I pray you give it me!'
But the trees all kept their counsel,
And never a word said they,
Only there sighed from the pine-tops
A music of seas far away.

Only the pattering aspen
Made a sound of growing rain,
That fell ever faster and faster,
Then faltered to silence again.
'Oh, where shall I find a little foot-page
That would win both hose and shoon,
And will bring to me the Singing Leaves
If they grow under the moon?'
Then lightly turned him Walter the page,
By the stirrup as he ran:
'Now pledge you me the truesome word
Of a king and gentleman,
'That you will give me the first, first thing
You meet at your castle-gate,
And the Princess shall get the Singing Leaves,
Or mine be a traitor's fate.'
The King's head dropt upon his breast
A moment, as it might be;
'Twill be my dog, he thought, and said,
'My faith I plight to thee.'

Then Walter took from next his heart
A packet small and thin,
'Now give you this to the Princess Anne,
The Singing Leaves are therein.'
As the King rode in at his castle-gate,

A maiden to meet him ran,
And 'Welcome, father!' she laughed and cried
Together, the Princess Anne.
'Lo, here the Singing Leaves,' quoth he,
'And woe, but they cost me dear!'
She took the packet, and the smile
Deepened down beneath the tear.
It deepened down till it reached her heart,
And then gushed up again,
And lighted her tears as the sudden sun
Transfigures the summer rain.
And the first Leaf, when it was opened,
Sang: 'I am Walter the page,
And the songs I sing 'neath thy window
Are my only heritage.'

And the second Leaf sang: 'But in the land
That is neither on earth nor sea,
My lute and I are lords of more
Than thrice this kingdom's fee.'
And the third Leaf sang, 'Be mine! Be mine!'
And ever it sang, 'Be mine!'
Then sweeter it sang and ever sweeter,
And said, 'I am thine, thine, thine!'
At the first Leaf she grew pale enough,
At the second she turned aside,
At the third, 'twas as if a lily flushed
With a rose's red heart's tide.
'Good counsel gave the bird,' said she,
'I have my hope thrice o'er,
For they sing to my very heart,' she said,
'And it sings to them evermore.'
She brought to him her beauty and truth,
But and broad earldoms three,
And he made her queen of the broader lands
He held of his lute in fee.

Welcome to your weekly update from Play-Asia.com.


This game will take you to a different web page. It opens in a new window so just close  itwhen you have finished playing.
The Elfin Artist

In a glade of an Elfin Forest when Sussex was Eden-new,
    came on an Elvish Painter and watched as his picture   grew.   A harebell nodded beside him. he dipt his brush in the  dew.



            And it might be the wild thyme round him that shone in that dark strange ring
            But his brushes were bees' antennae, his knife was a wasp's blue sting;
            And his gorgeous exquisite palette was a butterfly's fan-shaped wing.
            And he mingled its powdery colours and painted the lights that pass,
            On a delicate cobweb canvas that gleamed like a magic glass,
            And bloomed like a banner of Elf-land, between two stalks of glass;
            Till it shone like an angel's feather with sky-born opal and rose,
            And gold from the foot of the rainbow, and colours that no man knows;
            And I laughed in the sweet May weather, because of the themes he chose.
            For he painted the things that matter, the tints that we all pass by,
            Like the little blue wreaths of incense that the wild thyme breathes to the sky;
            Or the first white bud of the hawthorn and the light in a blackbirds eye.
And the shadows on soft white cloud peaks that carolling skylarks throw,
            Dark dots on the slumbering splendours that under the wild wings flow,
            Wee shadows like violets trembling on the unseen breasts of snow;
            With petals to lovely for colour that shake to the rapturous wings,
            And grow as the bird draws near them, and die as he mounts and sings;
            Ah! only those exquisite brushes could paint these marvellous things.



                              Aren't these the most beautiful words you have heard in a long time

.
They were written many moons ago by Alfred Noyes at the beginning of
the nineteen hundreds.
He wrote a lot for childrens annuals, making annual contributions to add
to the pleasure given Victorian children.
Seligor has the greatest collection of these ancient books you can imagine,
many by Arthur Mee, many written  even before Arthur Mee's time.
Sharing them with you, gives her much pleasure.
Flora and Fauna
If you have any ideas do leave a message for me at
dottido@hotmail.co.uk
         The Missing Danish Pastries
   Down at the bottom of the garden,
A Danish Goblin dwelled.
And on, one, hot and windy day,
He screamed! and then he yelled!
"Who's stole my Danish Pastries?
And nicked my strawberry flan?
I'm undone, quite besides myself,
I, will have to make a plan."

Our Danish Goblin called his mates,

Who lived, beneath the hedge.
He told them of his stolen cakes,
From off his window ledge.
"I suppose it could be garden gnomes,
They're all looking kind of fat."
But Gertie, pushed them all aside,
Me thinks,  it was  That Cat.


The cat was sitting 'neath the tree,
Cream, all about her face.
She eyed the Goblins up and down,
And then, began the chase.
First they watched the slant, eyed puss,
Till, her whiskers, began to quiver.
"Stand aside men!" Gertie cried,
Whilst I grab her tongue and liver.

The Goblin swayed, the big cat strayed-

much closer to her quarry.
She stretched her paw, with nail and claw,
And Gertie didn't tarry.
Next up came Bert with his garden spade,
He swung it round his head,
He missed the cat, and  hit  a rat,
Then toppled down quite dead.


Then, with a grin, the puss did spin,
Her tail, curled round her paw.
She sent them sprawling across the lawn ,
Then made it off towards the door.
The Goblins beat, made a hasty retreat,
Then assembled 'neath the bushes.
With scratches and bruises from head to toe,
There were no more, heated rushes.

The Danish Goblins sat quite still,

Each with their own remorse.
Ne'er again would they stand the pain,
Of the pussy cat's, tail and claws.
Gertie decided right there and then,
That, they all, would take a pledge.
If they ever made Danish Pastries again,
They would never, ever, be left, on the ledge.

©Diddily Dee Dot August 2007

Toradora
Share
A Fairy Came To Tea Last Night
A Fairy flew down to tea last night, s
he was wearing a gossamer gown.

But instead of her looking happy, s
he was wearing a terrible frown.
Her eye-brows they met in the middle, h
er wings hung limp by her sides,

She stood there, her hair in a tissy, I couldn't believe my own eyes.
"Why are you looking so angry, what is it that makes you so glum?
Why are you pulling such faces, you look like you've swallowed a plum?"
The blue fairy sat on my  table, crossed legged, her head on her knees,
Little sobs they came all a sudden, "They've vanished, they've taken my seeds."
"Taken your seeds, such sadness, you say they have vanished from sight,
Did you hide them safe from the Goblins, or the Elves that were  prowling last night?"
Blue fairy jumped up on the teapot, her little eyes flashing like fire,

"Those goblins, I forgot it was Saturday. I bet it was them."she did sigh
"Oh dear, then, there already useless, they will already, be turned into flour,
For there's nothing a goblin likes better, than the blue fairies seeds of desire.
"How will I explain to the elders? How can I put everything right?
I'll be banished to some far off country, somewhere far, far, away in the night.
Blue Fairy, she jumped off the table,
Blue Fairy, she walked out the door.
Her shoulders were drooping so lowely, her eyes looking down to the floor
And the moral of this sad story, to prevent and avoid such a  plight.
Is always take care your desire dear, and your seeds, on a Saturday night.

Seligor August 2007
Share
A Morning Call
Up the sleepy village street,
Searching for a face to greet
Comes the wind with footsteps fleet.
Fast and faster falls the rain,
Beating on the window pane,
Filling up the rutty lane.
By the light of morning stirred
Loud and louder sings a bird,
His sweet song without a word.
Earth is fresh and sweet and green;
lambkins in the field are seen;
flowers lift up there faces clean.
Children! sleeping, time is done;
Rise and sing, and play and run;
For after rain, shines out the sun.
Another little verse from Chatterbox 1913,
unfortunately there is no known author.
DMS
http://www.play-asia.com/paOS-36-77-1-49-en-90-h04x.rss RSS
Share
Who Likes Sunbeams?
"Who likes sunbeams?"
said the sun shining earthwards from the sky;
And a hundred little flowers answered altogether,
"I love sunbeams, Shine o shine on this little bloom of mine!"
"Who likes raindrops?" said the rain,
when the ground was parched and dry:
And a hundred flowers again answered altogether,
"I love the rain drops; fresh and sweet.
Welcome after the sun and heat"
So the sun sent down his beams where the little flowers grew
And the raindrops came in streams on the blossoms red and blue,
And the flowers all were glad, every one in beauty clad.
This is another rhyme/story from Chatterbox 1913, written by Frank Ellis.
I am not sure about the rhyming at the end, and I would have done it different.
But that is what makes, for everybody being able to write a few rhymes.
Have a try, while I look to see if I can find out anything about Frank Ellis.
I tried to find him, but it is very difficult with so many years gone by, maybe one of your parents might be able to find out some more about him. Good Luck.
"Wealth"
The Flower and the Star
The flowers are very near to me
The stars are far away;
but yet their loveliness I see
In light and shining ray
Oh! beauty near, a beauty far,
Your treasures all are mine.
The flowers in all the fields that are,
The stars that burn and shine.
Revived by DMS
SHADOW PICTURES,
FAIRIES LOVE MAKING SHADOW PICTURES AND SHOWS. 


Share


 I think I was as lucky though when I was little for we had lots of books and with there being the four girls we made up lots of wonderful stories and plays which we acted out on the river bank and in my dad's garden. We even had a shadow show in one of the hen houses once. Smelt a bit but it kept us out of the cold and snow., Lovely days those in Bont Newydd.
Share
Flora and Fauna, Flower and Fawn
T'was early spring and the young fawn did run,
Down from the hilltops to bathe in the sun,
But the sun it was mellow, it's rays still we're cool,
The young fawn she ambled yon down to the pool.
Saplings were growing on the banks and the brae,
Small buds young and tender,begat its display,
Fawn drank from the water, cool and refreshed,
Looked hard at the sapling so beautifully dressed.

She moved her lips closer, wrinkled her snout,
Opened her mouth, then stopped at the shout.
She pulled her head upwards, away to the sky,
Eye's wide in amazement at who made the cry.

"Please don't! It will hurt if you take them away,
They still need to grow for a month and a day,
Then you can return when the shoots are well grown,
Then my branches will  wear a gown of their own."

Fawn smiled at the sapling with its shoots small and sweet,
Wagged her wee scutt and pawed with her feet,
She thought for a while for she knew this was true,
That the buds would turn lacy with leaves full of dew.


So she nestled her back, and the sapling did bend,
they became perfect cousins this fawn and her friend,
She nibbled on grass, dandelions and reeds,
Till the day when she shared, her friends  tasty leaves.

Dorothy Milnes Sinclair. N0vember 1st 2007
Strangled by nature, turned brown under sodden strands of wilting yellow.
Choked stems try to reach up to catch hold of the suns powerful rays.
Thorns dig deep into the fragile growth of youth,
gouging out crevasses that will never be healed.
Dying....all around the cries of starvation can be heard on the wind.
Then new voices are heard, hands wrestle with the undergrowth,
pulling, twisting, turning, letting light through to the darkened soil.
Oh sweet relief.... I can feel a breeze upon my face.
Look, look, there is a light. There, high above me, a faint light shining.
Is this me, saved. Are we all to be saved from this hell that has befallen us.
Reach out, reach up, climb the sunbeam to a new life,
stretch your backs, flex your arms, lift your heads high.
Fresh mown hay gives way to a blanket of green.  
Birds sing in the trees above us, bees fly deep into our bellies,
taste the sweet honey which flows freely from within us.
Days pass by, life gets stronger, hearts begin to beat again.
Peach and purple, azure and turquoise, russet and gold.
Colour creeps across the horizon like a rainbow reborn.
Scarlet fuchsia dance gaily above the chamomile lawn.
Tangerine montbretia sway to and fro, like fronds of fire, swaying
beneath the lilac buddleia which is, in turn kissed gently by the painted lady.
Sweet... sweet perfume fills the air, carried on the wind to each hidden corner.
The sickly smell of the honeysuckle tells us that night is descending,
Scented stock adds to the evenings mystic aroma.
Tomorrow we shall awake and feel the dew on our petals,
see the whiteness of the clouds in the summer sky,
feel the softness of the rose petals as they fall upon our delicate blades.
Tomorrow we shall fill our bodies with the silver raindrops
as they fall to the sepia ground beneath our leaves.
Tenderly stretch our roots deeper into the soft earth below.
But now to sleep, to dream in the shadows.
Sleeping quietly, waking sometime, then drifting back to sleep.
The moonlight kisses us whilst we rest, then comes the morning
and we awake knowing we have been blessed.  
©DOROTHY MILNES -SIMM