Seligor's Castle, fun for all the children of the world.
Childrens Hour
---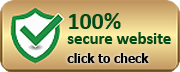 Hello, my name is Seligor & Diddilydeedot

and I live in Pontybodkin in North Wales U.K.

     I am here to bring enjoyment into the lives of Children and their Parents, no matter how old they are or become. There is always time for a story my old gran used to say, and I think she was right. So now that you've met me I will tell you a bit about myself and my family.
This is my  home on the right. I live in Pontybodkyn in North Wales with my husband Peter who also helps with the stories because it is he who suggests things for me to write about, his latest idea is the story of two Badgers, I shall have finished it soon and when  I've finished the pictures I shall put it on for you to read. 
My youngest grand daughter, she is called Molly Jae and you will get to know her very well for I will often use her picture in the stories. Remember if you would like a story yourself, just send me an email of what you want your story to be about and I will try my best to make it exciting. I am not very good at drawing though I did discover that I could draw the little characters for the Googlenok stories.
It was also Molly Jay who started to call me Diddily Dee Dot, which inturn bought about this story book. Next to that is a small part of my garden where I write a lot of my stories. I am surrounded by animals and birds, and don't worry, for I am sure you will meet them all in time.
So do come between my pages and read the stories.
Your guide to the pages are all listed to your left, just click on them and you can be taken to story time.




THE GOOGLENOKS of PEPPERCORN GREEN

A Special Day In The Shire
Princess Cornflower woke up and looked out the window. 
Meanwhile  her father the king was also gazing out the wiindow. When suddenly a big smile spread over his face and he began to stroke his beard at the same time as he was looking.
"Hm m I wonder!" He said. "Yes I think so, it must be time for a nother Special Day."



Willowdown's Rhythm and Rhymes


I will keep these web pages for Willowdown's Rhymes.
For as you already know not all children's rhymes have to begin with
Hey Diddle Diddle or Humpty Dumpty,
they can be far more serious and funny at the same time.
Not just a rhyme but a funny verse, which is also called prose.

Some times it rhymes and sometimes it doesn't.
Here you will find all sorts of Rhymes each one with its own Rhythm.
Have fun and don't despair, remember they are only stories, not real, listen to the Rhythm :) :)


  A St David's Day Out

 
Oh my, here is a story about a family of Dragons who live in Snowdonia,
oh you already know them. My  you are lucky. xx
                                                    


ELVESAND ICICLES      

The story of Misti and Gily who are doomed to be apart forever. Will they ever find happiness.       


Dexter the Dragon and the Ogre's Battle,

When Dexter left his cave to find somewhere nice to live, he didn't expect to be
fighting an Ogre to save the village of Grassmongle.


FIONA FLIES INTO DANGER
 Fiona had been requested by the King to collect the teeth from the children. Unfortunately the weather turned really cold and Fiona found herself caught up a washing lene with here fragile wings firmly stuck with the heavy frost. and   

The Flower and the Star.


A flower said to a star:
"Oh beautiful and wondrous star,
shining like a radiant pulsing jewel in the night,
what wonderful things do you see from your vantage on high?"

"Everything is dark, " said the star.


"You are close to God," said the flower.
"Tell me, O splendid orb of blazing brightness,
how is it to burn in glory, in such close proximity
to the angels and the divine?
 
"It is cold," said the star.


Wilma's Wishes
Poor Wilma, she was so fed up, she had turned her cat into a weasel,
the bats had gone to Africa and the Dragons were in Switzeland skiing.
What was she going to do, poor Wilma?
                


OF PEPPERMINT LARKS AND GOBLINS Of Peppermint Larks and Goblins.
:-The Golden Age of Mallie-Ann Sparks was filled with dolls and peppermint larks. now this is a bit different from the normal story. Written by my friend Willowdown. It is a wonderful story, really for the  child who has mastered the art of reading, or a wonderfu parent who love's fairy stories. (with a trace of Goblin of course.)


 JOURNEY INTO CHRISTMAS

Porridge and Tangerines, first chapter in the wonderful life of the Peppercorn Green Googlenok's. This is their first try at hosting the Peppercorn Games though slightly more erratic, especially with the  Hope Triplets let loose.


THE CAT AND THE HAIRY GOBLIN

 The Cat and the Hairy Goblin is the story of a cat and a hairy goblin....or is it?

The Cat is for real and the Goblin thinks he's for real. But is he?
Well let's read on and find out shall we,
a lovely story for the younger goblin reader.
The Picture at the side here is of a real fighting goblin, doesn't he look fierce?


MARY ELIZABETH
This is a little story about a young beggar girl, her name was Mary Elizabeth and she lived at the same time as Queen Victoria. It was not easy for children in Victorian Times and many children died of starvation or terrible illnesses. Many children worked in the coal and steel mines, especially in my country Wales and up in the North of England. Charles Dickens wrote an awful lot about the poor families, and a lot of his stories were based on real people that he knew about.

Enjoy Mary Elizabeth, she was a very brave little girl

Share




A gentle reminder -- that the most precious things in life 
cannot be built by hand or bought by man.
     Once upon a time there were three horrid men who lived all alone in a small grey house.
And they lived all alone because no one else could bear to live with them. And that was because they were so HORRID.
They had the most dreadful manners imaginable. If they travelled on a tram, they always took the number of the conductor and reported him. And sometimes they even reported the driver too.
If they went to a restaurant for a meal they always reported the waiter to the manager and they often used to complain that they hadn't had what they had had, and that they wished they'd had what they hadn't had
And if one of them left a tip on the table, one of the other two ALWAYS picked it up and put it in his pocket.
They used to take turns to do that.
Shop boys hated taking orders there. because they got into such terrible trouble if there was anything wrong with the order. They had their ears tweaked at the very least and they often had their ears boxed. And of course they were never given a Christmas Box.
To put it plainly these three men were probably the MEANEST men in the world.
      They had electric light in the house but they never used it because candles were so much cheaper.
And although there was much water laid on in the house when they went to live in it, they had it laid off, so they wouldn't have to pay the water rates. Instead they had water butts all round the house to catch the rain water, because, there was no charge for that.
      They all wore suits made of thick black corduroy, with black leather cuffs to the sleeves and black leather patches on the elbows and black leather seats to their trousers.
They were not satisfied with their suits if they did not last fifteen years at least, and if they did not last fifteen years then they refused to pay for them. And of course they changed their tailors once every fifteen years.
     They were mean with other things such as coal. When it was cold enough to call for a small fire, they would go for a brisk walk in the sunshine to get warm that way. When a good fire was really necessary they used to have a small fire and shiver over that. Then when it was SO cold that all the sensible people had the biggest fire that their grates would hold, they didn't light a fire at all but stayed in bed all day.
      Every night they would count the money they had made on three wooden tables in their room, three plain white wooden tables.  On each table was a single candle and each of the three horrid men sat at his own table counting his money. They used to run their money through their fingers because they used to love the sound of it.  When they had finished counting it and playing with it, each one poured their money into a stocking, blew out his candle and went to bed in the dark.
      Each of the horrid men slept in his own iron bed with his own stocking inside the coat of his pyjamas, and that was because they didn't even trust each other.
When the time came to paint their house, after they had waited for years and years till nearly all the paint had dropped off. They would borrow a blow lamp and a ladder and burn off the paint that hadn't dropped off right down to the bare wood. Did they paint it again? Oh no they polished it all with elbow grease for that didn't cost anything, they really were the most Horrid Men.
     One day they all came down to breakfast in a VERY BAD TEMPER. Their breakfast that morning was egg and bread and margarine, one egg between the three of them of course. They took it in turns to have the tops, middles, and bottom. Well this particular morning the egg turned out to be BAD, and that put them in a worse temper than ever and they ate their bread and margarine savagely.
They were very cross about the egg, and they boxed the ears of the grocer's boy that morning. It was their own fault really , it was a pickled egg and it was kept far too long in the larder. What made them cross to begin with was the fact that they hadn't slept very well.
One of them complained about it, and it turned out that they had all tossed and turned all night long, and when you have a long stocking full of money inside your pyjamas coat it is a very serious matter to be tossing and turning all night.
They came to the conclusion that it must be the beds, so they all went up and looked at their mattresses. They were wool mattresses and they had had them thirty years. Well six months later they were still sleeping badly and a year later they were still tossing and turning. So they decided at last that they would call a man in to look at them and to put matters right.
     The man came. He was a new man in town and had only been there a week or so and he didn't know how mean the three men were, nor how impossible it was going to be to get any money out of them.
So he came to call quite cheerfully. He looked at the mattresses and shook his head over them, there was nothing he could do but re make them.
The three horrid men told him that he had better start at once and remake them. They didn't mind giving the order at all because they had NO INTENTION  of paying him for his hard work.
      On the first day the bed man got to work and he managed to make a bed and a half. So that night the youngest of the three horrid men had to sleep with the second horrid man in the bed that hadn't been touched. They slept back to back each hugging his stocking hard, as each one was afraid for his own stocking and they ended up not sleeping a wink all night.
But the eldest man slept MOST COMFORTABLY , in fact it was the best sleep he'd had in twenty years.

The next day the bed man finished off the other bed and the half, and that night all three horrid men slept beautifully.
      Many months later the bed man called at the house to ask why they hadn't paid their bill as he was getting anxious about it.
Now he had been living in the town quite a while and many people had told him about the three horrid men and he had been foolish to to do anything for them. So he had just called round to ask would they mind paying him for the work he had done.
It was quite late in the evening when he knocked at the door and all three horrid men where sat at their table with their candle counting their money out. When he walked in and told the eldest what he had come for he stopped counting and laughed at the top of his voice. It was a nasty, sharp, brassy laugh, and it sent shivers down the bed man's spine, look he told them he really couldn't wait any longer. It was then the second horrid man stopped counting and he laughed loud and long, it sounded like tearing calico. The sound of it made the bed man go cold all over.
The third time he asked for his money the third horrible man stopped counting, then he laughed as though his sides would break. His laugh was the harshest laugh of all, like the sound of an old cart whose wheels had never been oiled. When he stopped laughing the three horrid men poured their money into their stocking, blew out their candles and went to bed leaving the poor man standing there in the dark.
The men didn't care there was nothing there worth taking, they had all their money with them.
The bed man stood there for a moment wondering what he could do, he fumbled in his pocket for some matches and lit the three candles and sat down to think.
     At last he had an idea and taking the three candles upstairs with him, he marched to the bedroom. He put the candles by their beds so he could see them and talk to them. Two of the three horrid men immediately turned over an blew out the candles but he quickly snatched the third one and held it in his hand.
"Did you know I can make suits?" he asked.
"No" said the eldest gruffly.
"Not ordinary suits," said the bed man calmly, "I make the WARMEST suits that were ever made."
"What?" cried another of the three, poking his head out of the clothes.
"In fact my suits are so warm that they keep out every breath of cold. The people who wear my suits are always warm."
"That's an idea!" said the one who had just spoken.
"What's an idea?" said his brothers together.
"SAVE COAL!"  said he simply
"But the suits we have are fine, we haven't had them long."
"The suits you have will do fine." said the bed man "it's the lining that matters, and what you put inside it. I'll come tomorrow and show you."
      The following day the bed man arrived with a huge pile of Kapok. Then with his big scissors he cut open the lining of their coats and their waistcoats and trousers and he then asked the men to put on their suits again this time with the lining open and he began to fill the waistcoat lining with kapok, sewing up the lining as he went. The men said it was beautifully warm. Then he filled up the sleeves, they said it got better and better, their coats only just fitted tightly over their waistcoats. Next came the trousers, he rammed the kapok down hard with a round ruler, and gave the trousers a knife edged crease. He took great care  to fill the trousers as TIGHT and as FIRM as he could.
The three horrid men were as warm as toast and tremendously pleased, especially when they thought of the coal they would save.
The bed man finished and without bothering them any more he went home forgetting to ask for the money they owed him, which pleased them even more.
   They had already eaten their dinner so they went out for their evening walk in the park, which was FREE of course. There were chairs there too but they cost twopence to sit on so they just walked on by. They never ate any tea and by the time they arrived home it was supper time and they were ravenously hungry. They hurriedly fetched their bread and cheese and water and put them on the table.
Having done this they drew up their chairs and looked at one another in astonishment.  They looked at their feet,they looked at each other and then they looked behind them.
They then found that a shocking thing had happened;
THEY FOUND THAT THEY COULDN'T SIT DOWN.
The bed man had stiffened them up so well with the kapok that they couldn't sit, they had to eat their supper standing up, which was very annoying for they were very tired.  Then they lit their candles and putting their stockings on their little tables they had to count their money standing up. This was terribly annoying especially when any of the coins rolled onto the floor as not one of them could bend down to pick them up. They had to leave everything where it was and got to bed. Alas when they got there they found that they couldn't undress. They ended up sleeping all night with their clothes on, very cross and very disgruntled.
     The following morning they were up very early and made their way to the bed man's cottage, all the townsfolk stood in their doorways laughing as the three horrid men marched past them, they looked as stiff as pokers and marched like wooden dolls.
Of course when they knocked on the bed mans door the first thing he asked for was the money they owed him and without a quarrel or noise they paid him there and then. Of course the bed man took pity on them and removed the kapok from their suits and I'd like to add that from that day on the three horrid men became nicer people, but.......WELL, WHAT DO YOU THINK?
REMEMBERED BY SELIGOR AND WRITTEN BY G DEWI CLARK. ONE OF MY OWN COUNTRY MEN.

CHILDREN'S HOUR
WITH SELIGOR IN THE CASTLE LIBRARY
dottido@hotmail.co.uk will reach me from wherever you are.
THE STRANGE JOURNEY OF TUFLONGBO
From Edward Lear's 1927
"A Book of Nonsense and other Absurdities

"When I set out on my long journey," said the Tuflongbo to the Fairy Queen, "I took the south road through Shineland, meaning to pass by the country of the Picknickers who work in the mines. But I gave that up because the Magpie I met foretold ill-luck if I went there, and leaving that route, I turned off to the west and travelled on till I came to World's End, which was bounded by a high brick wall. When I saw the wall my heart failed me, though at that very moment I was on the very eve of the proudest day of my life!
Over the wall grew a stout trailing plant, with a five-peaked glossy leaf, and clusters of dark purple berries; and up it I climbed till I had gained the top, and through tears of joy beheld a strange country stretching beyond.  As my eyes grew clear again, imagine my delight at seeing in the plain below me a vast body of men in blue aprons. What do you think they were doing ? Cutting up the old Moons and making Stars of them!"
      Here Tuflongbo paused, utterly overcome, but the Fairy Queen slapped him on the back and he came to, and continued his tale:
      "Yes, a band of men in blue aprons cutting up the old moons and making Stars of them! I was so lost in wonder that I remained for some hours spell-bound, and watching the process of conversion undiscovered; but at length one of the star-makers threw back his head, opened his mouth in a wide yawn, and I caught his eye. The only thing left for me to do was to bow and introduce myself as Tuflongbo, the great traveller from Shineland. He laughed and yawned by turns, as he tried to repeat tuflongbo; and then invited me to make a stay in his house, I excused myself as I had a long journey to make.
      "At that the, the moon-cutters all threw their blue aprons over their heads and moaned aloud. So I hurried off as fast as possible, and travelled on till one evening I came to the shores of a vast sea, upon which no sail was to be seen. My heart sank as I paced the shore wondering how to cross the water; but at length I was relieved to see a lanky old man coming along with a bundle of nets in his arms. I began to question him excitedly about this strange sea and its far off opposite shores. He did not seem to understand at first, but then he replied, that if I crossed the sea I should come to the country of Applepivi.
      "But how am I to cross it?" I asked him.
      "Cross it? It is only three sights over," he replied.
      "Three sights over?" I repeated. "Will you be pleased to explain your meaning?"
      "Only this: Stand on the shore, look to the horizon, and jump - that is one sight. Pause, look, and jump again - that is two sights. Pause, look and jump again - that is three sights. And then you are landed in the country of the Applepivi!"
      "But how can I jump as far as I can see?"
      "Nothing simpler. Just watch me, and you will be able to do it. I will jump across to the country of Applepivi and back again in the winking of an eye,"
      "So done, so done! With one jump, he leaped to the horizon;  the second carried him out of sight; and before I had time to cry out, there he was again standing besides me. I then shook hands with him, thanked him for his jumping lesson, took off with a mighty spring - once, twice, thrice, and found myself safely landed on the snow-white shores of the country of the Applepivi!
"Yes - those three springs landed me sound in wind and limb on the snow-white shores of the country of the Applepivi, into which, before me, no traveller had ever gone. At first I could see no people there, but in fact the Applepivi had received warning of the coming of a powerful over-sea leaper, and had retreated to their houses, leaving the open country deserted. But I found a beautiful tree near the sea-shore, on the fruit of which I supped deliciously.
     "This fruit was large and oval in shape, the colour of it being a delicate brown, light as puff-paste. On breaking through the crust I found the inside to be luscious, sweet and juicy. The fruit grew in clusters of four at the end of each branch, and some trees were so heavily laden with with it as to be almost bent to the ground.
    "After I had eaten of this luscious fruit," Tuflongbo went on, "a drowsiness overcame me, and lying down under the tree from whose branches I had plucked it, I enjoyed a long refreshing sleep. I slept till morning and then rose, wondering where I was. Near me grew a tall plant, like a foxglove with purple bells, and I picked one long stem.  Carrying it I took my way through mazy groves of fruit trees and at last came suddenly, in an opening upon a cluster of round straw huts. Out of them poured swarms upon swarms of small people - the Applepivi, humming and buzzing angrily. I turned to fly for my life, and then thought better of it, and drew softly near them holding out  the stem with purple blossoms. After a moment of hesitation, one of the Applepivi darted upon the stem and thrust a round little brown head into the cup of a flower; after which the others followed.
     "Then I saw this curious small folk had tiny wings under their shoulders, and talked with a humming noise. The strange thing was I understood what they said. They first of all asked me my name, Tuflongbo," I answered, and I told them I came from a country across the sea called Shineland. 
Tuflongbo, Tuflongbo!
Back to Shineland let him go!"

 some of them buzzed in my ears. But one of them, who had been buried in my purple bell, came out of it and said,
"Let us hear a little more about it, Tuflongbo. What have you Shineland folk got to give the Applepivi?"
"We can give you moors of purple heather, and fields of bean-blossom," I said.
"But the rest of the Applepivi only buzzed the louder:
Tuflongbo, Tuflongbo!
Back to Shineland let him go!"
           "So back I came, over the sea of the three leaps, and over the wall of the World's End," said Tuflongbo, "and here I am."
     "Is that all? said Muffin. "I don't think much of that. As for your Applepivi, thats only another name for -----!"
"Shut up, Muffin!" cried the Fairy Queen, "It's supper-time, and I should like some bread and  honey, and apple-pie and cream!"
     So they had a jolly good supper, and when it was done the Fairy Queen told Tuflongbo to stand on his head. When the Fairy Queen took her last spoonful of apple-pie and cream, an apple pip that had by the cook's mistake, got into the pie, made her cough.
"Slap her on the back, Muffin!" said Tuflongbo. That made her Majesty monstrous angry, and she took the pip out of her mouth between her finger and thumb:
"I don't think your journey did you any good Tuflongbo. How much of what you told us is true ?"
      "Not a word of it, your Majesty," said Tuflongbo, with a grin: "I made it all up as I was eating a Ripston pippin after breakfast."
I have found quite a few reprints of stories about Tuflongbo, but I haven't come across it anywhere on the net. There isn't an authors name akin to this actual story and I can't find any images either, not from "The Strange Journey of Tuflongbo." But here it is and with a few pictures from other stories. 
Seligor

Lazy Jack and Other Stories
Read to you by Leslie Holwerda from Canada
THESE THREE SMALL VIDEOS ARE ON YOUTUBE

CHILDREN'S HOUR

WITH SELIGOR IN THE CASTLE LIBRARY
dottido@hotmail.co.uk will reach me from wherever you are.
                        

When my mother died I was very young,
And my father sold me while yet my tongue,
Could scarcely cry weep weep weep weep,
So your chimneys I sweep and in soot I sleep.

There's little Tom Dacre, who cried when his head
That curled like a lambs back was shav'd, so I said.
Hush Tom never mind it, for when your head's bare,
You know that the soot cannot spoil your white hair

And so he was quiet.and that very night.
As Tom was a sleeping he had such a sight
That thousands of sweepers Dick, Joe, Ned, & Jack
Were all of them lock'd up in coffins of black,

And by came an Angel who had a bright key
And he open'd the coffins and set them all free.
Then down a green plain leaping laughing they run
And wash in a river and shine in the Sun.

Then naked & white, all their bags left behind.
They rise upon clouds, and sport in the wind.
And the Angel told Tom, if he'd be a good boy,
He'd have God for his father and never want joy.

And so Tom awoke and we rose in the dark
And got with our bags and our brushes to work.
Tho' the morning was cold, Tom was happy and warm
So if all do their duty, they need not fear harm.
The Chimney Sweeper     William Blake,   1757 - 1827
In this clip from the film Mary Poppins, Burt and the other Chimney Sweeps make it look fun sweeping the chimney's. But it wasn't, oh no! quite the opposite for the young assistants like Tom in the poem who didn't last very long on the job his father gave him away to do. Life was very hard in Victorian Times. If you ever get the chance to see The Water Babies, I think I have it on diddilydeedotsdreamland. Have a look at the film and you will get the real story of the Chimney Sweepers of Old London and other places.
The Water-Babies on the other hand is, A Fairy Tale for a Land Baby is a children's novel by the Reverend Charles Kingsley. Written in 1862–1863 as a serial for Macmillan's Magazine, it was first published in its entirety in 1863. The book was extremely popular in England during its day, and was a mainstay of British children's literature through the 1920s.
The Water Babies by Charles Kingsley

The boy is Tom, a young chimney sweep, who falls into a river after encountering an upper-class girl named Ellie and being chased out of her house. There he dies and is transformed into a "water baby", as he is told by a caddis fly—an insect that sheds its skin—and begins his moral education. The story is thematically concerned with Christian redemption, though Kingsley also uses the book to argue that England treats its poor badly, and to question child labour, among other themes.
Tom embarks on a series of adventures and lessons, and enjoys the community of other water babies once he proves himself a moral creature. The major spiritual leaders in his new world are the fairies Mrs. Doasyouwouldbedoneby, Mrs. Bedonebyasyoudid, and Mother Carey. Weekly, Tom is allowed the company of Ellie, who had fallen into the river after he did.
Grimes, his old master, drowns as well, and in his final adventure, Tom travels to the end of the world to attempt to help the man where he is being punished for his misdeeds. Tom helps Grimes to find repentance, and Grimes will be given a second chance if he can successfully perform a final penance. By proving his willingness to do things he does not like, if they are the right things to do, Tom earns himself a return to human form, and becomes "a great man of science" who "can plan railways, and steam-engines, and electric telegraphs, and rifled guns, and so forth". He and Ellie are united, although the book makes clear that they never marry.
The Water Babies

[Hardcover]
The poor Moon was now buried deep in the black mud, with a heavy stone on top of her. Surely she could never again thwart their plans of evil, hatched and nurtured in the foul darkness of the quags. She was buried deep; they had left no sign; who would know where to look for her?
Day after day passed by until the time of the New Moon was eagerly looked for by the good folk who dwelt around the marshes, for they knew they had no friend like the Moon, whose light enabled them to find the pathways through the bog-land, and drove away all the vile things into their dark holes and corners. So they put lucky pennies in their pouches and straws in their hats, and searched for the crescent Moon in the sky. But evening twilight brought no Moon, which was not strange, for she was buried deep in the bog.
The nights were pitch dark, and the Horrors held frolic in the marshes and swarmed abroad in ever-increasing numbers, so that no traveller was safe. The poor people were so frightened and dumbfounded at being forsaken by the friendly Moon, that some of them went to the old Wise Woman of the Mill and besought her to find out what was the matter.
The Wise Woman gazed long into her magic mirror, and then made a brew of herbs, into which she looked just as long, muttering words that nobody but herself could understand.
'It's very strange,' she said at last; 'but there's nought to say what has become of her. I'll look again later on; meantime if ye do learn anything, let me know.'
So they went away more mystified than ever, and, as the following nights brought no Moon, they could do nothing but stand about in groups in the streets discussing the strange thing. The disappearance of the Moon was the one topic. By the fireside, at the work-bench, in the inn and all about, their tongues went nineteen to the dozen; and no wonder, for who had ever heard of the Moon being lost, stolen or strayed?
But it chanced one day that
a man from the other side of the marshes was sitting in the inn, smoking his pipe and listening to the talk of the other inmates, when all of a sudden he sat bolt upright, slapped his thigh and cried out, 'I' fegs! Now I mind where that there Moon be!'
Then he told them how one night he had got lost in the marshes and was frightened to death; how he went blundering on in the dark with all the Evil Things after him, and, at last, how a great bright light burst out of a pool and showed him the way to go.
When they heard this they all took the shortest cut to the Wise Woman, and told her the man's story. After a long look in the mirror and the pot, she wagged her head slowly and said, 'It's all dark, children. You see, being as there's no Moon to conjure by, I can't tell ye where she's gone or what's made off with her--which same I could tell ye fine if she was in her right place. But mebbe, if ye do what I'm going to tell ye, then ye may hap on her yourselves. Listen now! Just before the darklings come, each of ye take a stone in your mouth and a twig of the witch-hazel in your hands, and go into the marshes without fear. Speak no word, for fear of your lives, but keep straight on till ye come to a spot where ye'll see a coffin with a cross and a candle on it. That's where ye'll find your Moon, I'm thinking, if ye're lucky.
So the next night as the dark began to fall they all trooped out into the marshes, each with a stone in his mouth and a twig of the witch-hazel in his hands. Never a word they spoke, but kept straight on; and, I'm telling you, there was not one among them but had the creeps and the starts. They could see nothing around them but bogs and pools and snags; but strange sighing whispers brushed past their ears, and cold wet hands sought theirs and tugged at the hazel twigs. But all at once, while looking everywhere for the coffin with the cross and the candle, they espied the big, strange stone, and it looked just like a coffin; while at the head of it was a black cross formed by the branches of the snag, and on this cross flickered a tiny light just like a candle.
When they saw these things they all knew that what the Wise Woman had told them was true: they were not far from their beloved Moon. But, being mighty feared of Bogles and the other Evil Things, they all went down on their knees in the mud and said the Lord's Prayer, once forwards, in keeping with the cross, and once backwards to keep off the Horrors of the Darkness. All this they said in their minds, without saying a word aloud, for they well knew what would happen to them if they neglected the Wise Woman's advice.
Then they rose up and laid hands on the great stone and heaved it up. And my Granny says, that as they did it, some of them saw, just for one tiddy-widdy little waste of a minute, the most beautiful face in the world gazing up at them with wistful eyes like--like--I really can't remember how my Granny described them, but it was either 'pools of gratitude' or 'lakes of love.' At all events, this is exactly what happened when the stone was rolled right over, and it was said so quickly that not one of them could describe it afterwards: 'Thanks, brave folk! I shall never forget your kindness,' as the Moon stepped up out of the black pool into her place in the sky.
Then they were all astonished beyond words, for, suddenly, all around was the silver light, making the safe ways between the bogs as clear as day. There was a sudden rush of weird things to their lairs, and then all was still and bright. Looking up, they saw with delight the full Moon sailing in the sky and smiling down upon them. She was there to light them home again. She was there to stampede the Evil Things--the Bogles and the Bad Little People--back into their vile dens. And, as the people looked around and wondered, it almost seemed to them that this time she had killed the Horrors dead--never to come to life again.
xxx ENJOY SELIGOR xxx
Hello welcome to

THE PONTYBODKYN THEATRE SHOW
Featuring
"A Different Seven Wonders"

THE SEVEN WONDERS OF THE WORLD
Share

A group of students were asked to list what they thought were the present
  "Seven Wonders of the World." Though there were some disagreements,
the following received the most votes:


1. Egypt's Great Pyramids. 
2. Taj Mahal
3. Grand Canyon
4. Panama Canal  5. Empire State Building   6. St. Peter's Basilica   7. China's Great Wall

While gathering the votes, the teacher noted that one student
had not finished her paper yet. So she  asked the girl if
she was having trouble with her  list. The girl replied,
"Yes, a little.  I couldn't quite make up my mind
because  there were so many."The teacher said, "Well, tell us what you have, and
maybe we can help. "The girl hesitated, then read, "I think the
'Seven  Wonders of the World'   are: 
1. To See
   2. To Hear


3. To Touch
 

4. To Taste


 

5. To Feel


 

6. To Laugh


7. And to Love.
The room was so quiet you could have heard a pin drop.
The things we overlook as simple and ordinary and that
we take for granted  are truly wondrous

! 
A gentle reminder -- that the most precious things in life 
cannot be built by hand or bought by man.